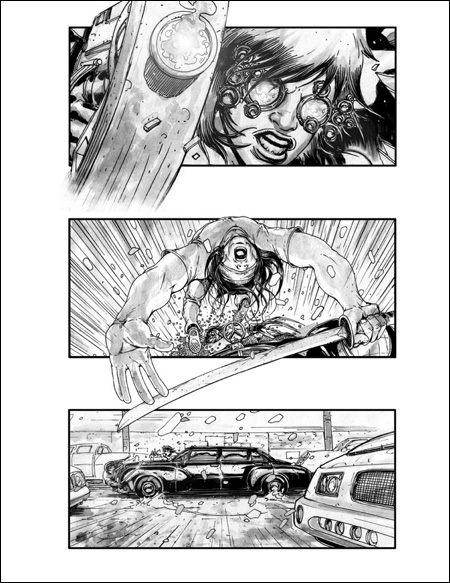 A few years back, we heard that director Joseph Kahn was working on a
movie adaptation
of William Gibson's landmark 1984 cyberpunk novel
Neuromancer
.
Those plans fell through, and Kahn moved on to making more music videos and
other things
, but iamROGUE.com recently uncovered the unused
Neuromancer
storyboards by artist Dan Fraga:
Action Storyboards From Joseph Kahn's Abandoned 'Neuromancer' Adaptation
.
The storyboards outline a pretty kickass action/chase scene, though as far as I can remember, nothing like this actually happens in the book (though it's definitely been a while since I've read it). To see more art, check out Dan Fraga's website
here
.