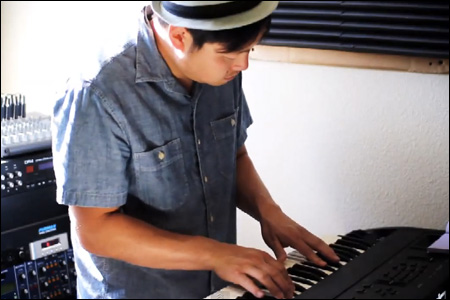 San Francisco-based emcee/producer Kero One has released a brief
behind-the-scenes
look at the making of his upcoming new album
Color Theory
, due out next month. This definitely gets me excited to hear what he's got cooking. (Yo, how come nobody told me Jane Lui had a collab on this album?) Take a look:
Color Theory
is due out on July 4. Kero One is in the middle of a
Kickstarter
campaign, trying to raise some cash to cover the costs of the album. The goal is to raise $10,000 by June 28. For more information, and to make a pledge, go to the Kickstarter page
here
.