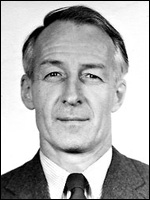 We observe the passing of scholar and racial historian Alexander Saxton, who died last week by a self-inflicted gunshot wound at his home in Lone Pine, California. He was 93:
Alexander Saxton, Historian and Novelist, Dies at 93
.
As a writer, activist and cultural historian, among other things, Saxton was a fierce champion of ethnic studies, and was instrumental in establishing the first Asian American studies program in the United States at UCLA in the early 1970s:
Professor Saxton, throughout his time at UCLA was a staunch supporter and actively involved in the Asian American Studies Center, providing key leadership and mentoring many students over the years. Of his time at the Center, Professor Saxton said, "It turned out to be one of the most demanding (and rewarding) experiences of my life.... Being a proponent of Ethnic Studies at UCLA in the 1970s and '80s was good combat training. There still was big opposition to Ethnic Studies on grounds that ranged from blatant racism to lack of high academic principle. We constantly had to fight for approval for research funding and core courses, and we remained endlessly involved in struggles over initial appointments and tenure promotion for scholars committed to Ethnic Studies."

A labor organizer and novelist, Saxton brought a depth of humanity and passion for social justice to his distinguished career as a historian. Among his many publications, Professor Saxton authored the pioneering, "Indispensible Enemy: Labor and the Anti-Chinese Movement in California" (1975), one of the founding texts in Asian American history/studies. Professor Valerie Matsumoto commented: "Alex's path-breaking book 'The Indispensable Enemy' changed how historians thought about early Asian immigration and labor organizing. He was a brilliant, rigorous scholar, a generous colleague, and an inspiring teacher who mentored an enormous number of graduate students. When I arrived at UCLA, it was not always a hospitable place for ethnic studies faculty, and I will always be grateful for his friendship and support."
More on Alexander Saxton's passing from the UCLA Asian American Studies Center:
Passing of UCLA Professor Emeritus Alexander Saxton
.