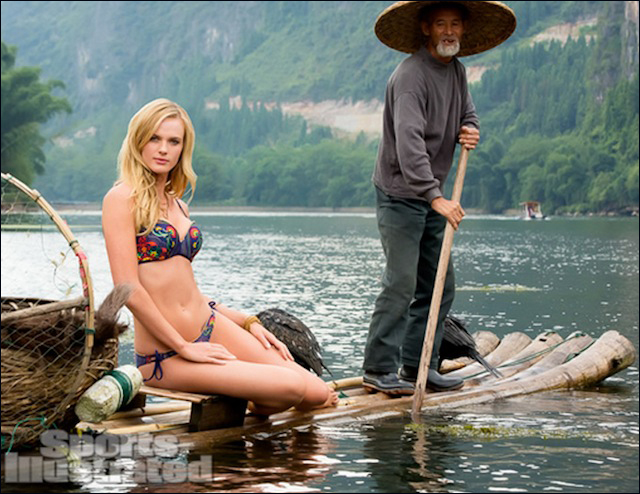 Each year, we turn to the annual arbiter of good taste and hot bodies, the
Sports Illustrated
Swimsuit Edition, to tell us what's fashionable in swimwear. Yeah. This year, they've traveled to "exotic" locales around the world, inexplicably using
human props
for the issue's half-nekkid photo shoots:
In the 2013 Sports Illustrated Swimsuit Edition, Chinese people are exotic props
.
Hey you, with the funny hat and the beard, let us put our blonde beauty on your raft. No, stay there. You'll help add that extra mysticism flava to the shot. Oh, and you girls with the beads and sparkly hats. Adorable. Stand right there and smile. Why didn't we think of this before? Humans as exotic props! Here are some more photos: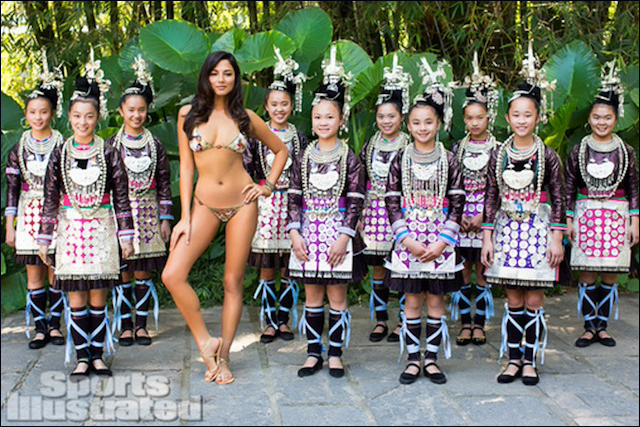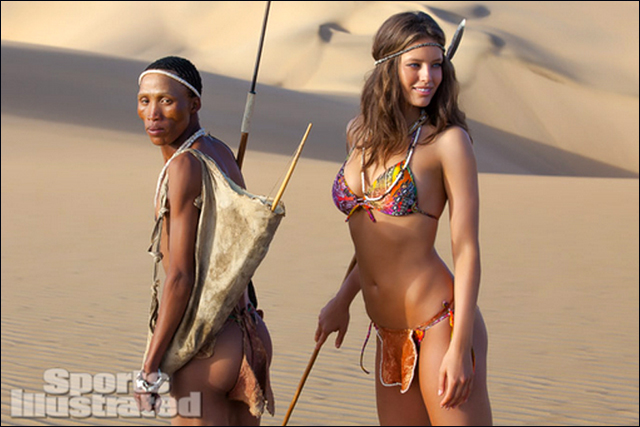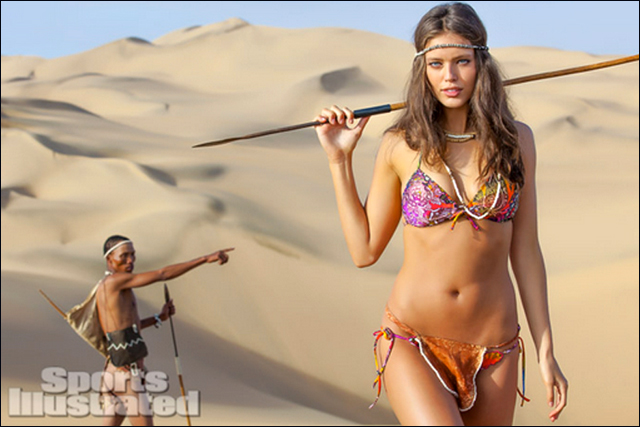 Brave,
Sports Illustrated
, for de-humanizing your fellow global citizens in the name of boobs and bikinis. I hope everybody got paid properly for their human prop services. More here:
Sports Illustrated Swimsuit Issue Goes to 7 Continents, Finds Exotic People to Use as Props
.