What happens when Phillip Lim launches his new line at Target? Limsanity.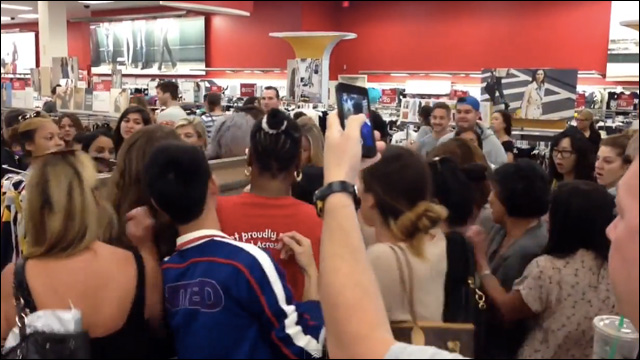 On Sunday, Target released the much-anticipated
3.1 Phillip Lim
collection, offering an appealing line of modestly-priced designer handbags, clothing and other accessories. But if you weren't there when stores opened at 8:00am, chances are, ya got nuthin':
At Target, shoppers scramble for 3.1 Phillip Lim bags
.
Stores were pretty much ransacked. Phillip Lim racks were reportedly stripped clean just ten minutes after opening. According to the
Los Angeles Times
, shoppers at the Target store in West Hollywood were relatively civil and polite to one another... until employees rolled out an additional pallet of handbags to re-up.
Then shit got real.
Here's video of what a full-blown
handbag swarm
looks like:
All this scramble for a handbag? Hey, I'm not judging. And this is still relatively tame. I've seen near-riots break out over discount computer accessories. Ever been to San Diego Comic-Con? I've seen grown men threaten to kill each other over an action figure exclusive. Everybody's got their thing. In this case, it's designer accessories.
Maybe you can still order something online:
What's Left Online After the Phillip Lim for Target Launch
.