Groundbreaking group reunites for Asian American music project's lead single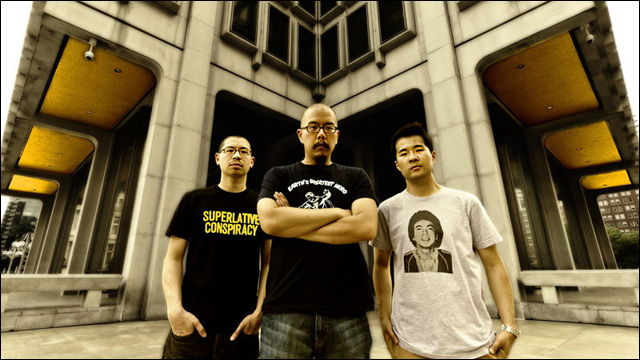 Hell yeah. It's on. Pioneering Asian American hip hop group Mountain Brothers recently got back together for a new track,
"Keep On,"
the lead single from the upcoming compilation project
Strength in Numbers
.
Once upon a time back in the day, the Mountain Brothers were the first Asian American rap group ever signed to a major label. Here, Chops, Peril-L and Styles Infinite are back together, with the vocal assist from Ann One, to show you what's up. Check out the music video:
The video also reunites the Mountain Brothers with award-winning filmmaker Chris Chan Lee, who originally co-directed their music video for "Galaxies," circa 1999. It all comes together quite nicely.
Speaking of coming together,
Strength in Numbers
is just one epic collaboration featuring a ton of Asian American rappers and singers, all brought together by Chops. They're currently fundraising via
Kickstarter
to get this kickass project into your hands and ear holes. For more information, and to make a pledge, go
here
.