Jennifer Doan was injured while trying to protect students when the tornado hit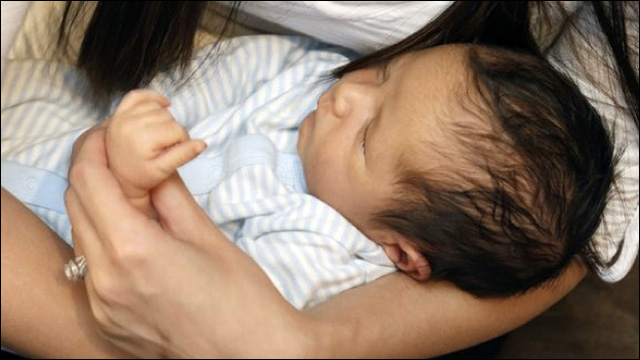 The third-grade teacher who tried to protect her students when a devastating tornado tore through her Oklahoma town has named her newborn baby boy after one of the students who died in the twister.
Plaza Towers teacher names newborn after student killed in May 20 tornado
On May 20, an EF5 tornado tore through Moore, Oklahoma, destroying thousands of homes and killing 24 people. The twister's destructive path included Plaza Towers Elementary School, where survivor 31-year-old teacher Jennifer Doan was buried under rubble while
trying to shield her students
when the tornado hit.
Seven students were killed. Doan was eight weeks pregnant when the tornado struck. On December 21, she gave birth to a healthy boy. She and her husband named him Jack, because they liked how it sounded. However, Jack's middle name carries a deeper meaning: Nicolas, one of the students who was killed in that school hallway:
When Doan thinks of Nicolas McCabe, she thinks of his smile.

"He would get in trouble over some little thing and just flash me his big smile to get out of it," she said. "He just had one of those smiles."

As Doan talks, she seems more subdued than one might expect from a new mother.

"It's definitely been hard for me to find my smile," she said. "It's been harder since."

Still, for Doan, her baby gives her hope and a reason to go on. Already, she thinks, they've been through so much together. But he's also a reminder off all that's happened.

"Just looking at him, it reminds me of that day, and the ones that I did lose."

While life in Moore has gone on, I can't imagine the anguish Jennifer Doan gone through since surviving the tornado. If anything's clear, it's that she cared deeply for every one of those children. Rest in peace.