Police release photo of third "person of interest"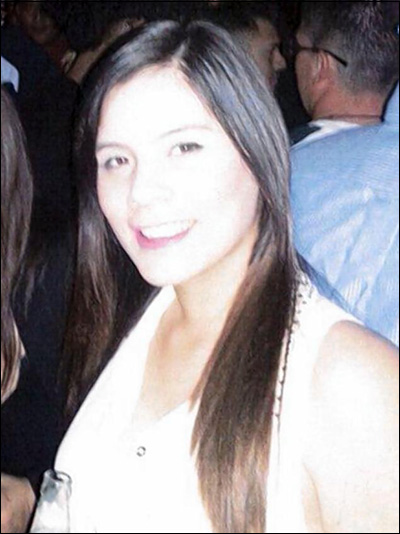 In Orange County, two suspects have been arrested in connection with the
brutal beating death
of 23-year-old Kim Pham, who was hit and kicked by multiple assailants outside a Santa Ana nightclub last weekend. Police say a third woman is being sought in connection with the incident.
Second woman arrested in Santa Ana nightclub beating; third sought
Pham
died Tuesday
after being taken off life support. According to friends, the fight might have been set off when she accidentally walked in front of a camera as a another group posed for a photo.
25-year-old Vanesa Zavala, accused of taking part in the attack, was arrested and charged with first-degree murder in the case. She pleaded not guilty and is being held on $1 million bail. According to her attorney, Zavala apparently feels
"devastated"
by Pham's death.
A second suspect, identified by police as a 27-year-old woman from Santa Ana, has been taken into custody.
Police have released the photo of a third "person of interest." Authorities initially said that five people were being sought in the beating, but have since clarified that only three women were believed to be involved in the incident.
Pham, a resident of Westminster, was declared dead Tuesday. The Orange County Coroner's Office says she died from blunt force trauma to the head.

Authorities have arrested and charged one woman, Vanesa Zavala, 25, of Santa Ana, with murder in connection with the altercation. She faces a pre-trial hearing next week.

Police have also arrested a second woman whom they would only identify as a 27-year-old Santa Ana resident.

Santa Ana Police Chief Carlos Rojas said he was withholding her name while an investigation into the incident continued. Rojas said the suspect had been booked on suspicion of murder.

Investigators are still hoping for witnesses to the incident to come forward -- particularly anyone with cellphone video of the altercation. Anyone with information about the case is asked to call the Santa Ana Police Department at 714-245-8390 or OC Crime Stoppers at 855-847-6227.
More here:
Kim Pham Beating: Police release photo of 'person of interest' in fatal altercation (Update)