The Walking Dead star shares a fanny pack-tastic photo from his super-dorky past.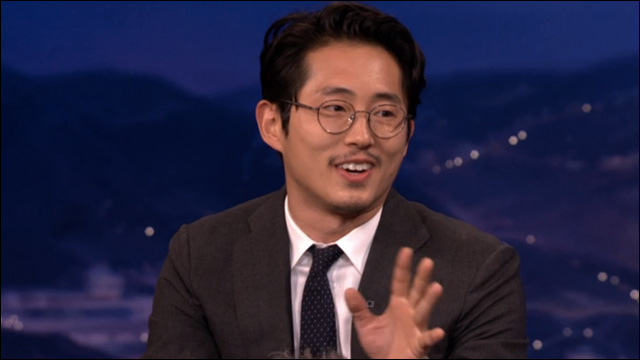 Heads up, fans of the undead.
The Walking Dead's
third season resumes this Sunday. In celebration of the midseason premiere, the cast of the hit zombie drama appeared on
Conan
the other night. Here are some of the highlights involving Steven Yeun, who plays our man Glenn in the zombie apocalypse.
My favorite moment has to Steven sharing the amazing vintage fanny-pack-tastic photo of himself, in an attempt to disprove his sexiness. Nice try. That actually makes him more sexy. Check it out below:
When Glenn & Maggie finally smooched on
The Walking Dead
, it was an eye-opening experience for at least one of them.
If
The Walking Dead
makes it to a seventh season, get ready for some red-hot Glaryl love scenes in the woods.
Steve was one
People's
sexiest people, but they clearly didn't have access to this fanny pack pic.
One last look at that bad boy, for good measure: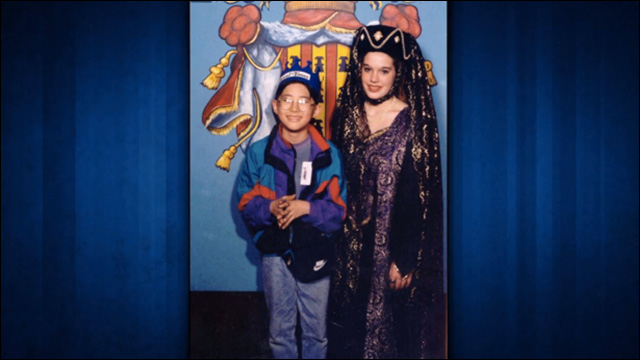 Dead sexy.