Gene Lee pleaded guilty to federal charges of embezzlement and tax fraud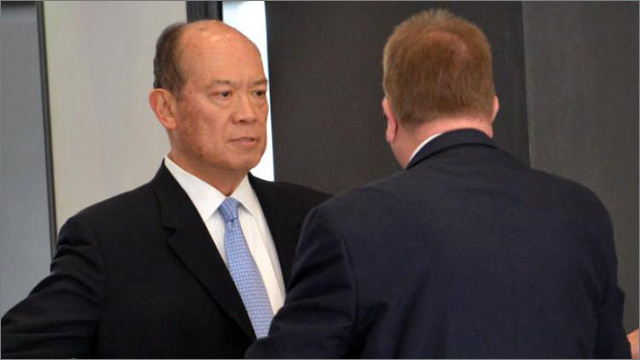 Asians behaving badly... Chinatown embezzlement edition! This week in Chicago, a longtime community leader and former top aide to Mayor Richard M. Daley pleaded guilty to federal charges of embezzlement and tax fraud after stealing thousands of dollars from Chinatown charities and failing to report the money on his taxes.
Ex-top aide to Daley pleads guilty to misusing charity funds
65-year-old Gene Lee was arrested last summer after federal prosecutors said he stole donated money while head of both the Chicago Chinatown Summer Fair and the Chicago Dragons Athletic Association.
Prosecutors allege Lee took more than $90,000 between 2007 and 2010. The funds were supposed to be used for basketball tournaments and cultural outreach programs, but he apparently spent the cash on himself and didn't pay taxes on it. Because, you know, he stole it.
According to his plea agreement with prosecutors, Lee was responsible for soliciting donations for both organizations. He admitted that over a four-year period he created a separate invoice requesting some donations be payable directly to the Chicago Dragons, making it easier for him to hide how the money was being spent.

He also admitted he cashed more than 160 donation checks totaling $132,000 at an undisclosed Chinatown restaurant that employed a family friend. Lee then used a portion of those funds for personal expenses, prosecutors said.

In 2007 alone, Lee cashed more than $27,000 in donation checks at the restaurant and used about $19,000 for his own use, according to the plea agreement Lee also submitted a falsified expense summary about donations to the 2008 Summer Fair, indicating Home Depot and Western Union had given only $3,000 each when the companies had actually donated $5,000, according to the plea agreement.

The summary also omitted entire donations of $10,000 from McDonald's, $5,000 from ComEd and $3,000 from Nielsen Media.

Lee faces a maximum sentence of ten years in prison on the theft count and three years on the tax count, but the plea agreement provides for a lesser sentence. Lee's attorney says he plans to ask for probation, because he has no criminal history and is active, well-respected member of the Chinatown community. Well, he was.
More here:
Gene Lee, Chinatown Leader, Pleads Guilty to Fraud, Embezzlement