Business owner alleges Westminster cops provided "muscle" for loan shark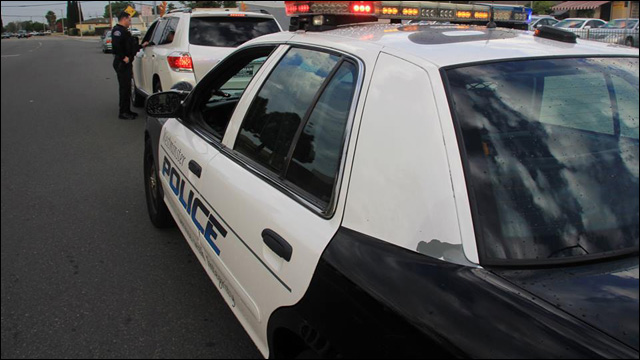 Loan sharks. Corrupt cops. Threats. Intimidation. There was something shady going down in Little Saigon, and one local business owner wasn't going to take it anymore. According to a federal lawsuit filed against the Westminster police department, a loan shark used cops as enforcers to shake down a local businesswoman.
Lounge owner sues Westminster police in loan shark claim
Hanh Le says she was victimized in a loan shark operation organized by Kevin Khanh Tuan Do, the owner of a construction firm, over $170,000 he allegedly lent her to open and run a Little Saigon lounge, charging 60% annual interst. The lawsuit alleges that police officers formed a "team" to provide muscle for Do.
According to Le, multiple officers harassed and intimidated her, pulling her over on bogus traffic stops and showing up and her lounge unannounced, pushing her to pay the monthly installments.
Le charges in the federal lawsuit that officers formed a "loan sharking team," bringing in police to harass and intimidate her and her employees when she began falling behind on monthly payments.

The suit contends that officers threatened to toss her in jail for missing payments, repeatedly drove by her house, shined high-intensity lights into her business to scare customers, pulled her and employees over as they drove away from work and stormed into her business to check for code violations.

Officers, the suit charges, would show up at her lounge and — with a hand on their guns — demand that "customers clearly over the age of 21" produce their identification.

Le contends that the intimidation drove away customers and damaged her Bolsa Avenue business. The suit seeks an unspecified amount for loss of income and reputation.

One officer, Anthony Duong Donner, was charged by the Justice Department in the case last August. But Le alleges police involvement runs deeper than a single officer, and names additional defendants in the 11-count lawsuit: Police Chief Kevin Bake, as well as veteran officers Phuong Pham and Timothy Vu. Dirty.
More here:
Westminster Police Sued For Allegedly Aiding Little Saigon Loan Shark