American couple says they have been falsely imprisoned in the death of their daughter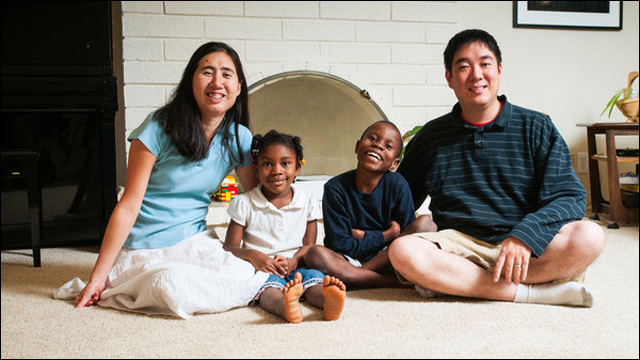 An update on the case of
Grace and Matthew Huang
, an American couple who have been held in Qatar since last year after being accused of abusing and starving their adopted daughter to death.
A Push to Aid American Couple Held in Child's Death in Qatar
The Huangs, who were
convicted
of child endangerment by the Qatari court in March, and sentenced to three years in prison, have posted a
YouTube video
with photos and footage depicting their multiracial family's story, offering new insights into the circumstances behind the death of their daughter Gloria.
Advocates for the couple say that the video was meant to raise awareness and help with fundraising for the defense and exoneration of the couple, who have been forbidden from leaving Qatar.
The Huangs have denied any wrongdoing in connection with the death of their daughter, Gloria, 8, and are pressing to have the sentence annulled. Qatari prosecutors, who originally brought murder charges against the Huangs on suspicion that they had denied Gloria food, are appealing for a stronger sentence and have threatened to bring new charges of child trafficking against the couple, who have two other adopted African children, both older boys.

The State Department has expressed concern about the fairness of the judicial process in the case, which has attracted international attention and exposed what critics have called inherent cultural and racial biases in Qatar, the affluent Persian Gulf emirate. Prosecutors have argued that the Huangs, who are of Asian descent, could not have possibly wanted African children as their own and therefore must have harbored sinister motives in adopting them.

Their daughter's death was tragic, but from the outset, the case against Matt and Grace Huang has been a gross miscarriage of justice. To support the Huangs,
donate
to their legal fund or
sign the online petition
to Secretary of State John Kerry, Mohammed Jaham Al Kuwari, the Qatar ambassador to the United States, and Susan L. Ziadeh, the American ambassador to Qatar, calling for Matt and Grace's release.
For more information and further updates about their case, visit
Free Matt & Grace
.