Not necessarily the angriest, just the most viewed.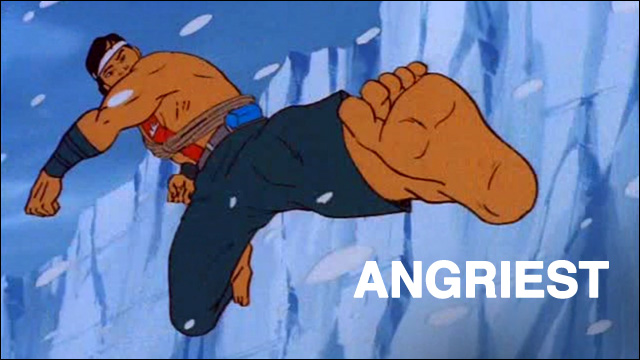 1.
Jeremy Lin reads "Mean Tweets" on 'Jimmy Kimmel Live'
2.
What Jubilee might have looked like in the latest 'X-Men' movie
3.
Father fatally struck by car in drunk driveway accident
4.
This Guy is Officially the Most Excited Player at the World Cup
5.
Comedian Hari Kondabolu performs on 'Conan'
6.
Seattle man arrested for threatening to kill women
7.
Suspects arrested in San Jose road rage killing
8.
Wealthy couple sued for holding domestic workers as slaves
9.
San Marino Mayor resigns over dog poo incident
10.
Meet the 11-year-old golfer playing at the U.S. Women's Open
Thanks to all who have chipped in with a donation. Your support is appreciated! Stay Angry.