With co-host Jenny Yang and special guests Timothy Delaghetto and Rasika Mathur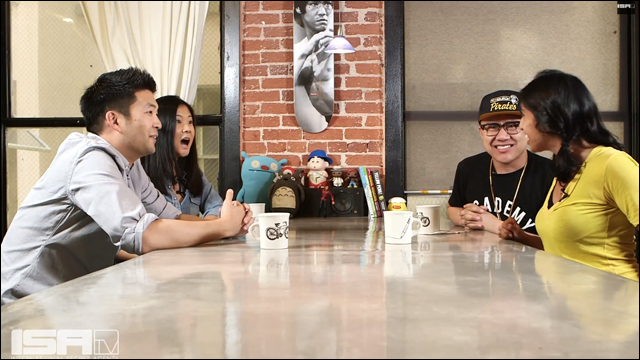 Hello, video watchers! I am pleased to present the latest edition of my web talk show
Angry Asian America
on ISAtv. In episode seven, co-host Jenny Yang and I are joined by comedians Timothy Delaghetto and Rasika Mathur of
Wild N Out
. We sound off on a couple of recent posts from this blog, including that Australian woman's racist train rant, hipster retail racism, and big Punjabi basketball fire, among other things.
Check it out:
Simsanity! You heard it here first. Possibly.
Good times shooting this one. Big thanks to
Timothy
and
Rasika
for their time, charm and wit. Special thanks to our hard-working crew for helping to put this all together. And of course, thanks to all of you out there for watching. To stay up to date on future episodes (and catch up on previous installments) of Angry Asian America, be sure to subscribe to
ISAtv
on YouTube.