Driver called Sikh victim a "terrorist" before running him over with his truck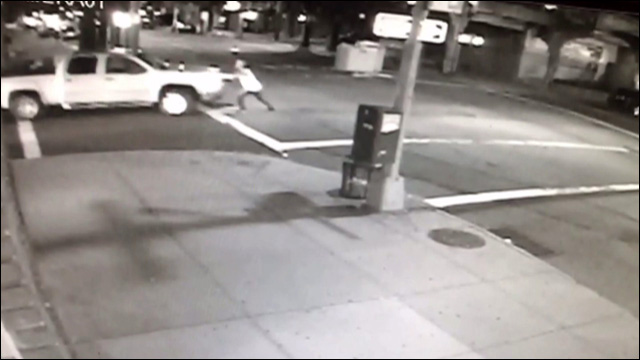 Update on this case... In New York, police have arrested a man in connection with the hate crime attack on a Sikh man who was seriously injured after being run over and dragged by a pickup truck.
Driver Accused of Calling Sikh Man a Terrorist, Mowing Him Down With Truck
55-year-old Joseph Caleca is accused of
mowing down
29-year-old Sandeep Singh with his truck last month in Queens. The two men apparently got into a verbal altercation in which Caleca called Singh a "terrorist" before hitting him with his truck, dragging him several feet and driving away.
Prosecutors say Joseph Caleca and 29-year-old Sandeep Singh exchanged words July 30 in Richmond Hill because Singh's car door was blocking the street.

Police say Caleca called Singh a terrorist before allegedly hitting him with his truck. Caleca then dragged the victim several feet before fleeing.

He later dropped off the car at a repair shop in Baldwin on Long Island and called his insurance company from the shop to make a claim, according to the owner of the body shop. As he was leaving in his girlfriend's car, police arrived and arrested him.

Caleca faces charges of attempted murder as a hate crime and assault as a hate crime. Singh, who is recovering from abdominal and back injuries, released this
statement
through the Sikh Coalition:
"I am grateful to the NYPD's Hate Crime Task Force for its professionalism in arresting the person who tried to kill me. As I recover from my injuries, I hope that justice will be done and that all of us can work toward building a world without hate."

Meanwhile, the hate crime attack on Dr. Jaspreet Singh Batra, who was
assaulted by a group of teenagers
on Roosevelt Island just days after the attack on Sandeep Singh, remains unsolved.
More here:
Sikh hate crime victims demand action