Send in your photos to be included in our annual costume gallery.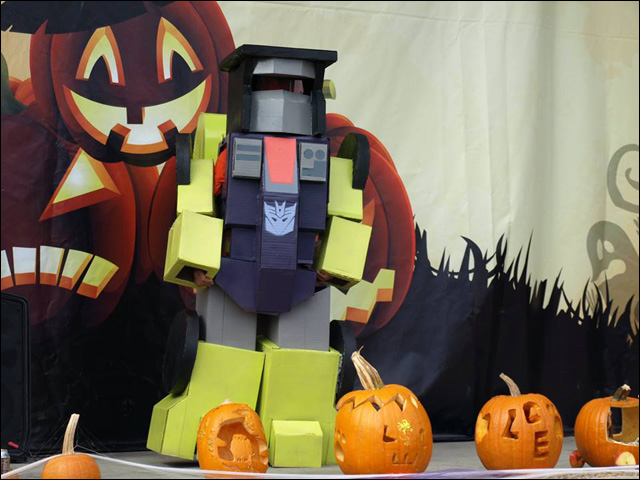 So... what costume will you be rocking this Halloween? In what has become something of a tradition, over the last few years I've been putting the call out to you, the good readers of this blog, to submit photos of your totally awesome, non-asshole, culturally-appropriate Halloween costumes. It's always a big hit, so we're doing it again. Email your photos to angryasianman@angryasianman.com and we'll put up a gallery of the best ones.
For example, in the photo above, under all that cardboard, we have young man named Ronin kicking some serious Halloween butt with his sweet Constructicon costume, which won the top prize in his first grade costume contest. Awww yeah. More than meets the eye. Here are a few more costumes to get us started...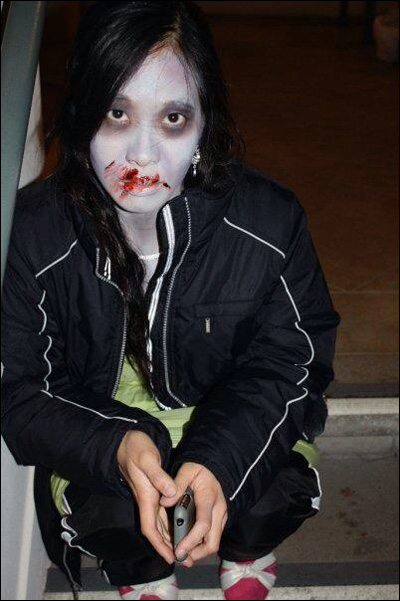 Imagine Emily here waiting for you at your doorstep.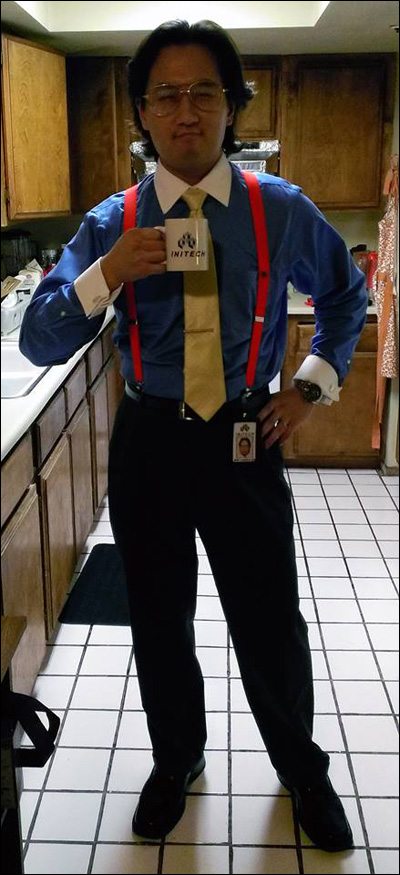 Paul as Bill Lumbergh from Office Space. "Yeah..."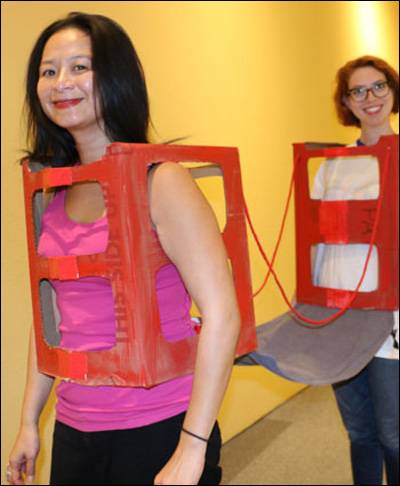 In this super-easy do-it-yourself costume, my pal Marie does her best impression of one of the Bay Area's most iconic symbols, as one-half of the Golden Gate Bridge. (See more cheap and easy Bay Area Halloween costumes here.)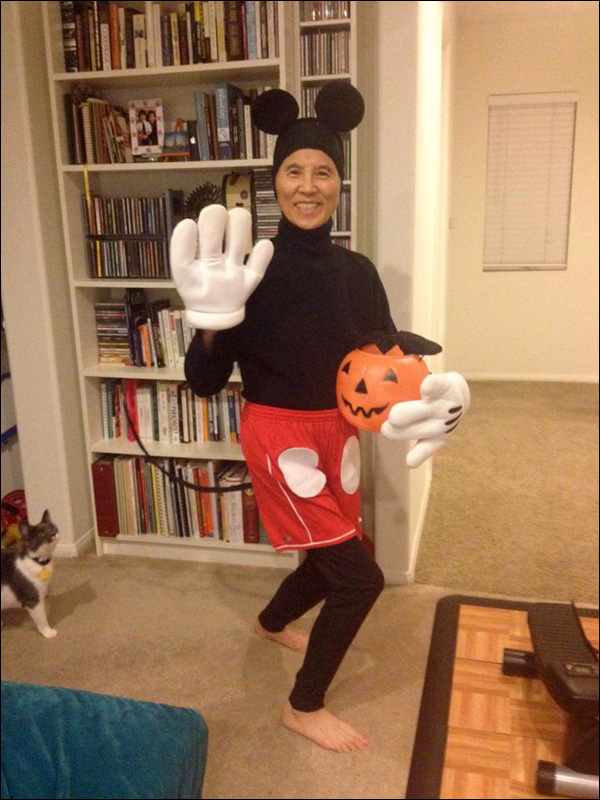 Emi's mom as Mickey Mouse. Yellow shoes not shown. This was taken inside the house, after all.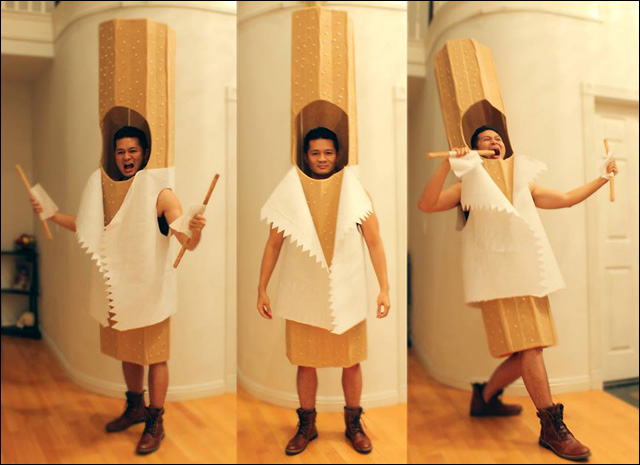 Larry as a churro, his second favorite dessert.

Check out the costumes from last year's gallery:

Part One

Part Two

Part Three

Send in your own Halloween costume photos and you could be featured here too!