Kevin Darden is also a suspect in a previous subway station assault.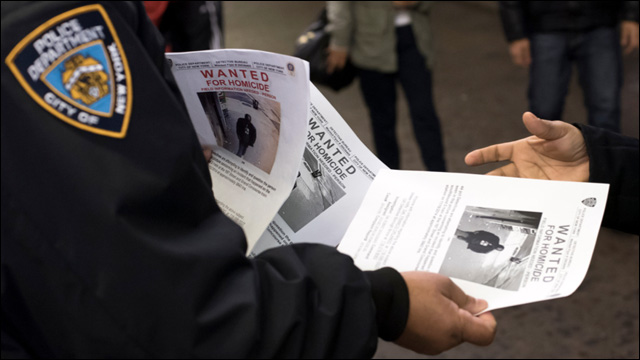 In New York, police have apprehended a suspect sought in connection with the deadly subway shove that killed 61-year-old Wai Kuen Kwok, who was
pushed to his death
in front of an oncoming Bronx train.
New York Police Question Man in Two Subway Attacks, One Fatal
After an intensive manhunt, 34-year-old Kevin Darden was in police custody Tuesday night in connection with the deadly attack on Kwok, with charges pending. He is believed to be the suspect who appears in surveillance video leaving the 167th Street station after the killing.
Darden is also a suspect in a separate attack on November 6, in which a 51-year-old Asian man was pushed to the platform of the W. Fourth St. subway station in Manhattan. The man, who was treated for minor injuries, told police that he had been attacked by the same man who appeared in the surveillance video from Sunday.
The suspect was taken into custody hours later after the victim of the Nov. 6 shove in the W. 4th St. station came forward to identify Darden as his assailant. The man had seen Darden on a video released by police.

Cops said the 51-year-old Asian man was thrown to the ground by an attacker who threatened, "Stay out of my way, I'm warning you."

The victim in that case injured his hand and back, and was released after treatment at the New York University Medical Center, cops said.

A second victim also identified Darden as the man who robbed him inside a nearby Bronx subway station just 30 minutes before Kwok's underground death, police said.

According to police, Darden has had at least 30 arrests, including for robbery and assault, stretching from 1999 to a pickpocketing bust earlier this month. In 2011, he was arrested for trying to burn down his own brother's house.
Of course, none of this really helps answer the question: why did he push Wai Keun Kwok in front of a train?
More here:
Man arrested in subway shoving that killed Bronx man is suspected in another case, has long rap sheet