Watch the weekly companion webseries to the upcoming feature film.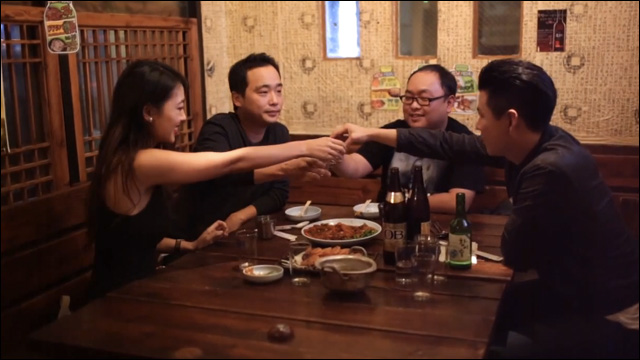 The
Ktown Cowboys
are back! Are you ready for the
Ktown Cowboys
movie? The boys return for another epic night of bad decisions and boozy debauchery in Koreatown, Los Angeles. Fans of the hit comedy webseries know that the gang has been hard at work on a feature film version set for release this year.
In the meantime, to raise awareness of the film, they're getting you prepped with a companion series of digital shorts called "Ktown Footnotes." The series acts as your guide into the world of
Ktown Cowboys
, reintroducing the fan-favorite castmembers of
Ktown Cowboys
and adding and interweaving some story beyond the film's plot.
New installments of "Ktown Footnotes" drop every Wednesday. Here are the episodes released thus far:
And yo: NOT SAFE FOR WORK.
"JjapaGuri"
"Bullets"




"Korean BBQ"




"Mindy"




New episodes of "Ktown Footnotes" will be released every Wednesday on YouTube. For further information about the movie, check out the Ktown Cowboys website and follow updates on Facebook.