With co-host Jenny Yang and special guests Constance Wu, Hudson Yang, Forrest Wheeler and Ian Chen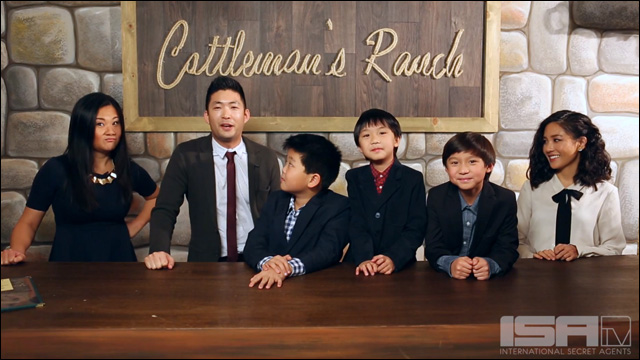 Hey, video watchers. I am pleased to share the latest edition of our talk show
Angry Asian America
on ISAtv.
This is a very special episode in which co-host Jenny Yang and I sat down and talked with 4/5 of TV's Huang family -- Constance Wu, Hudson Yang, Forrest Wheeler and Ian Chen -- the cast of
Fresh Off The Boat
. (Our pal Randall Park, unfortunately, was sick with the flu.) We talked about the show, being on the brink of fame, and the responsibility of being the first Asian American family on network television in a very long time.
Check it out:
A big thank you to Constance, Hudson, Forrest and Ian for taking some time out during the TCAs to hang out with us. You guys are a delight. Thank you to our awesome ISAtv crew who helped make it all come together. And as always, thank you all for watching. To catch up on past episodes of Angry Asian America, and to watch future show when the drop, be sure to subscribe to
ISAtv
on YouTube.