Not necessarily the angriest, just the most viewed.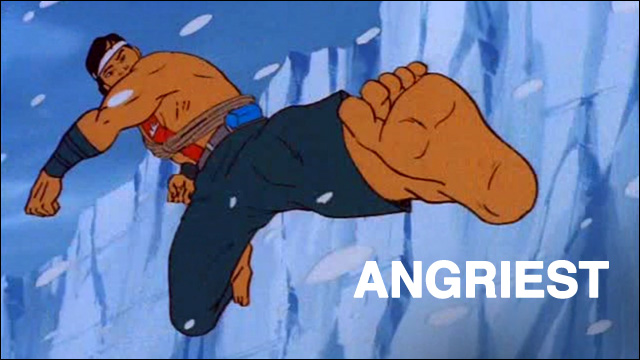 1.
This is how Bloomingdale's celebrates the Lunar New Year.
What a convenient cultural shorthand.
2.
Steven Yeun and Conan Go to the Korean Spa
A painfully hilarious adventure of sweating, touching and nudity.
3.
Police altercation leaves grandfather partly paralyzed
His apparent crime: going for a walk. And being brown.
4.
Meet the new Top Chef!
Mei Lin and Greg Gourdet cooked their ass off in the finale of Bravo's culinary competition.
5.
Angry Reader of the Week: Vivek Murthy
"I love empowering and connecting people so they can create positive change."
6.
Alabama cop fired for assault on Indian grandfather
Police officer Eric Parker faces assault charges for severely injuring 57-year-old Sureshbhai Patel.
7.
What happened to the dash cam video in this police shooting?
Three minutes of crucial squad car footage have (in)conveniently gone missing.
8.
Fatal plane crash likely caused by pilot taking selfies
29-year-old pilot Amritpal Singh and a passenger were killed in a crash near Denver.
9.
Join us for the "Fresh Off The Air" Online Post-Show
Tuesday, February 10 at 9:05pm PST after 'Fresh Off The Boat'
10.
Say what's on your heart with #MuslimVDay cards.
For love in the time of a racialized, islamophobia-ridden America.
Have a great weekend, everybody.