No one has identified the three men caught on camera fatally assaulting 67-year-old Tai Lam.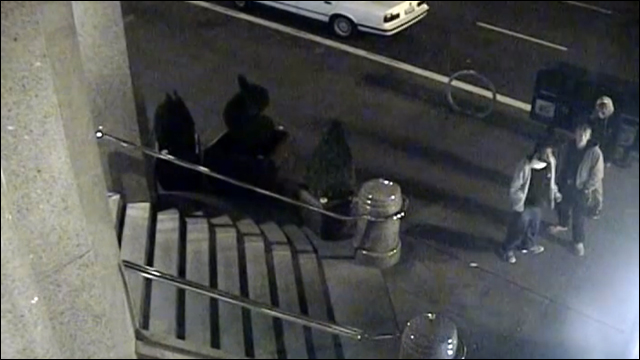 Last year in San Francisco, cameras caught a
vicious attack
on a disabled homeless man, in which three assailants kicked the victim to death while he was sleeping in the Financial District. It's been four months since the attack, and while the incident was caught on video, the suspects remain at large.
No one steps forward to ID cowards who kicked SF homeless man to death
67-year-old Tai Lam, who was frail and suffered from polio, was in a sleeping on the on November 23 when three men brutally assaulted him twice between 11:00pm and midnight, for no apparent reason. The fatal attack appears to be unprovoked. Authorities found his body the next morning.
The incident was caught on surveillance video, with a clear view of at least two of the suspects' faces. However, four months later, no one has stepped up to identify the assailants.
Who the hell are these guys? And why did they kick a homeless man to death?
The suspects are described as possibly in their late teens to early 20s or 30s, wearing hooded sweatshirts and baggy clothing. Two of the suspects are believed to be African American while the third is believed to be Caucasian. Investigators believe they may have ridden on Muni or BART before or after the attack.
Anyone with information regarding the attack is asked to contact San Francisco Police Department at (415) 553-1145, or leave an anonymous tip at (415) 575-4444 or text to TIP411 with "SFPD" in the message.