"Don't invite any n****r gals or curry monsters or slanted eye chinks, unless they're hot."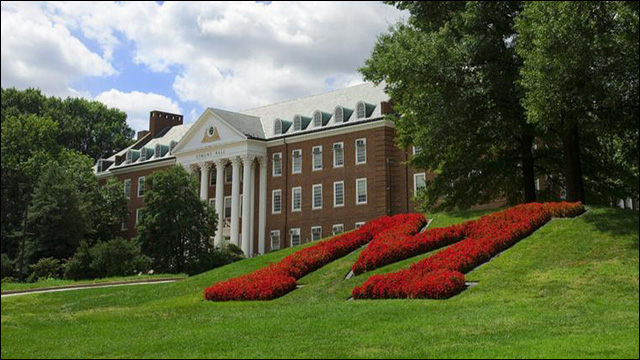 In today's edition of Fraternities Being Totally F*cking Awful... The University of Maryland is investigating a 2014 email allegedly sent by a member of Kappa Sigma, using racist and sexist language to refer to Black and Asian women and encouraging fellow members to have sex with women regardless of consent.
UMD Frat Brother Allegedly Sent Racist Email, Signed Off With 'F*** Consent'
The email, dated January 2014 and written to a group of friends in Kappa Sigma, was posted to the internet this week. It includes racial slurs and graphic comments about wanting to have sex during rush week but not wanting to invite women of certain races, "and above else, f---- consent."
Here's the text of the email (as censored by Huffington Post):
"Regardless of the rush shirt let's get rachet as f*** during rush week. My d**k will be sucked and f***ed in compound basement whether you guys like it or not. Don't invite any n****r gals or curry monsters or slanted eye chinks, unless they're hot. Ziggy you're [sic] girl can come she's cool. Remember my n***as, erect, assert, and insert, and above all else, f*** consent ... d**ks untouched."

At least this asshole approves of Ziggy's girl. She's cool.
While the email was originally sent last year, university officials first learned of the email last week. An investigation is currently underway, led by UMD's Office of Civil Rights and Sexual Misconduct.
According to Kappa Sigma, the unidentified student who sent the mail was suspended from the fraternity. He then "submitted a letter of resignation." The school will reportedly "provide educational training on diversity and respect" for the fraternity, at the chapter's request. Excuse me, but that sounds totally friggin' useless.
This is not the first time that Kappa Sigma has gotten itself some attention for being racist dicks. Back in 2013, at Duke University, the fraternity was suspended for throwing an
Asian-themed
racist rager.
I know people will be quick to blame a few bad apples, but we have to ask why this shit keep happening on such a consistent, widespread level -- and why do we keep tolerating it? And dude, we're only talking about the stuff that we're aware of. How many times, for how many years, were the members of Oklahoma University's Sigma Alpha Epsilon doing that racist chant before someone finally recorded that shit?
At this point, none of these incidents come as a surprise.
More here:
University of Maryland investigating racist Kappa Sigma email