Director Bryan Singer announced the fan-favorite character's casting via social media.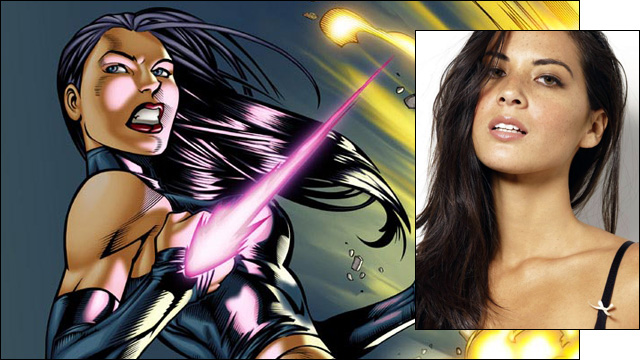 Another mutant hero joins the upcoming
X-Men
movie sequel... Director Bryan Singer announced that Olivia Munn has joined the cast of the 2016 feature
X-Men: Apocalypse
as the telepathic, psychic dagger-wielding fan-favorite character Psylocke. Singer shared the news on Monday via
social media
:
Psylocke, aka Betsy Braddock, first appeared in 1976 in the pages of UK's
Captain Britain
#8, then was later re-introduced into the
X-Men
franchise in 1986. The character has gone through a lot of changes over the years, with powers including telepathy and telekinesis, as well as this whole thing where she was brainwashed and physically altered into a badass Asian assassin. Yeah, you know, comic books.
She's kind of a fan favorite mutant, although she hasn't much screen time across the various
X-Men
movies. The character briefly appeared as one of the villains in 2006's
X-Men: The Last Stand
, played by Mei Melançon. I'm interested in seeing what kind of role Psylocke has in
Apocalypse
, considering the cast is pretty darn massive and there are already like 47 characters to service.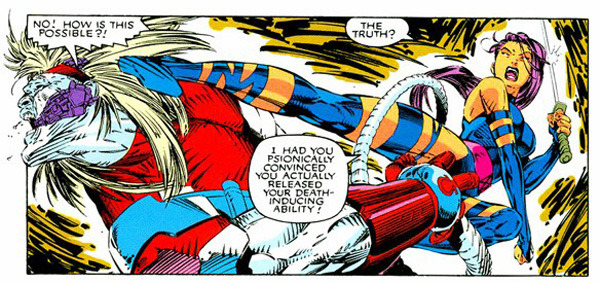 (And, um, will her costume resemble the 1990s Jim Lee-era look? The teenage fanboy in me is curious.)
X-Men: Apocalypse
hits theaters on May 27, 2016.
More here:
Olivia Munn Joins 'X-Men: Apocalypse' Cast as Psylocke