Not necessarily the angriest, just the most viewed.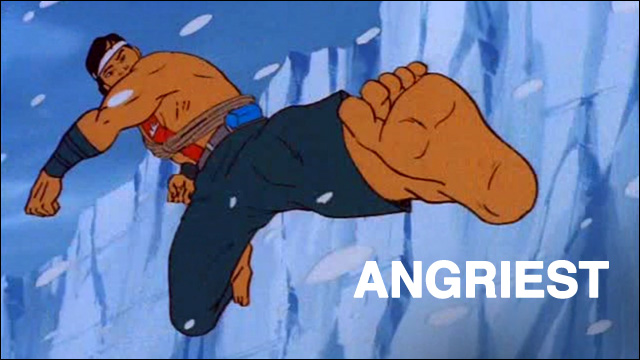 1.
Halloween is coming. Don't wear these racist costumes.
From "China Man" to "Shanghai Hottie," here's a roundup of questionable Asian-themed costumes.
2.
Mike Huckabee thinks he's funny, tweets racist dog joke
"I trust Bernie Sanders with my tax dollars like I trust a North Korean chef with my labrador!"
3.
Of course Donald Trump has a "Where are you from?" moment.
"I was born in Texas, raised in Colorado."
4.
6 Things All Immigrant Kids Experience
"Nagooyen. Mister Nigin. Mister Nugugian."
5.
Vandalized garage transformed into community chalkboard
After Justin Kan's garage door got tagged with racist graffiti, he painted it over with chalkboard paint.
6.
'Fresh Off The Boat' picked up for full second season
ABC officially orders the back nine for season two of the Asian American family comedy.
7.
New report examines Asian American & NHPIs in the West
Asian American Advancing Justice releases final report in 'Community of Contrasts' demographic series.
8.
Sung Kang gets behind the wheel again in 'Z Dream'
Five-part docu-series chronicles 'Fast & Furious' star's restoration of a classic Nissan 240Z.
9.
Angry Asian America: Let's Talk About Bullying.
With co-host Jenny Yang and special guest Maulik Pancholy
10.
Chef Sang Yoon is working on restaurant drama for Fox
One-hour drama pitch 'On the Line' inspired by the restaurateur behind the best damn burger in America.
Stay Angry, my friends.
ADVERTISEMENT