Former cop Eric Parker is accused of using excessive force against Sureshbhai Patel.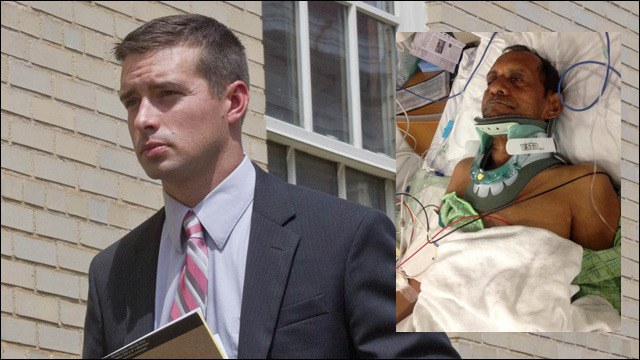 This shit is unbelievable. The case of the Alabama police officer accused of using excessive force against a 58-year-old Indian grandfather, partially paralyzing him, has ended in a mistrial. Again.
Another Mistrial Declared For Alabama Cop Who Paralyzed Indian Grandfather
For the second time in two months, a jury has been unable to reach a verdict in the federal civil rights case against former Madison police officer Eric Park. After deliberating for three days, the jury of nine women and three men were unable to reach a unanimous verdict, and the judge declared a mistrial.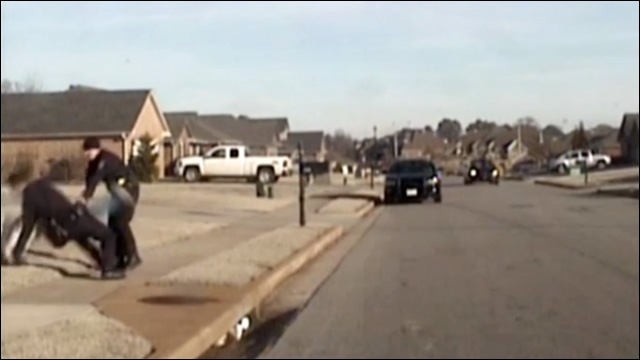 Parker is accused of using excessive force after he was caught on camera throwing Sureshbhai Patel to the ground, partially paralyzing him. The first trial also ended in a hung jury.
This time, the defense came strong with the argument that Patel's injuries
were largely his own fault
because of his inability to "follow our laws and speak our language." But on the stand last week, Parker testified that he believes Patel understood English.
Wednesday, after working until 3 p.m. the jury passed a note to the judge. All parties were called to court and the jury foreman said they were deadlocked, after taking two votes. They could not reach a unanimous verdict.

Parker was on the stand for two hours Friday morning. He said he didn't mean to hurt Patel when he took him down in February. Patel said he does not speak English and told officers that when they approached him. Parker testified he believes Patel understands English.

Parker said he warned Patel not to pull his hands away, but when he did, Parker said he was afraid Patel had a weapon. Patel's refusal to comply, Parker testified, was why he took him to the ground. Parker said he didn't sweep Patel's leg, he fell and his leg grazed Patel's. The prosecution argued Parker clearly kicked out Patel's leg. Posey also argued the videotape does not show Patel pulling his hands away from Parker.

Again, I have to ask: how does the situation escalate from "No English" to Mr. Patel getting his face slammed into the ground? This trial was supposed to be about a police officer whose excessive force put an elderly man in the hospital. Instead, the focus became xenophobic victim-blaming -- you see, it was the foreigner's own fault he got himself paralyzed. Ridiculous.
The judge is reportedly reviewing a defense motion for judgement of acquittal, which would end the case against Parker. If the judge denies the request, the government will consider trying the case a third time.
More here:
Jury deadlocks again, judge declares Madison officer's second trial a mistrial
FACEBOOK