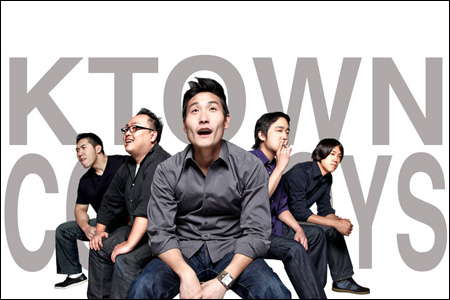 Ah yes. We have arrived at
Episode Six
of the comedy webseries
Ktown Cowboys
. Directed by Daniel DPD Park and written by Danny Cho, it tells the story of one guys' epic crash-course introduction to Los Angeles' Koreatown over the course of one fateful evening. Here's part six:
It all goes down this one -- the fight foreshadowed in episode one comes to a head, in one of the sloppiest, ugliest brawls you've ever seen. Peter takes off his shirt, Robby loses it, and Justin Chon acts like a freaking psycho. Hey, it ain't proper night in K-town unless someone gets into a fight.
Need to catch up with the story? The whole thing makes a lot more sense if you start from the beginning of the night. Be sure to watch
Episode One
,
Episode Two
,
Episode Three
,
Episode Four
and
Episode Five
. For more information about
Ktown Cowboys
, go to the website
here
.