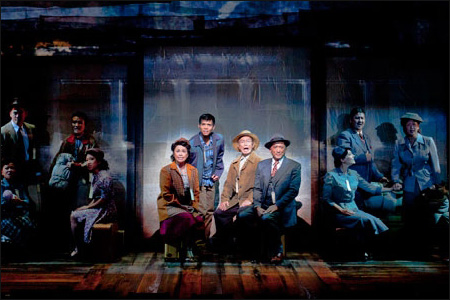 'Trek' star's own history inspires new musical
:
Allegiance -- a New American Musical
is Jay Kuo's adaptation of George Takei's memories of life in an internment camp during World War II.
Margaret Cho Is Ready for Her Emmy Close-up
: Margaret Cho's comedic portrayal of Kim Jong-il on
30 Rock
earned her an Emmy nomination. On playing the late dictator, her guest appearance on the new series
Angry Little Asian Girl
, and her current comedy tour.
The New New Girl: Mindy Kaling Promotes Herself Out of The Office and Into The Mindy Project
: A
New York
Magazine profile on Mindy Kaling, in which she talks about
The Mindy Project
, the recent loss of her mother, and being able to "go head-to-head with the best white, male comedy writers that are out there."
The Strange Fate of Kim's Video
: The best video collection in New York, amassed over many years by MR. Yongman Kim, was shipped to a Sicilian town with the a promise that it would be kept accessible to cinephiles. Here's what really happened to it.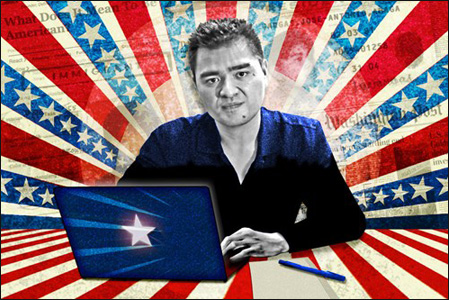 Jose Antonio Vargas Urges Us to Get Engaged
: Jose Antonio Vargas is an American-educated, tax-paying journalist -- and is also one of an estimated 11 million undocumented immigrants. He urges those of us who can vote to do it this November.
When A Popular List Of 100 'Best-Ever' Teen Books Is The 'Whitest Ever'
: When NPR polled its audience to compile a list of the 100 best teen books, the resulting list lacked authors or characters of color. On how this may have happened and how we can change that.
Vijay Prashad Ten Years After "Karma of Brown Folk": On Occupy Wall Street, The Academy & More (PART 1)
: Part one of an interview with professor, activist, and author Vijay Prashad, in which he talks about the meanings of solidarity and justice for South Asians today, optimism for the Occupy Wall St. movement, and his thoughts on capitalism.
Dear Andy
: Every year, MetroDad writes a letter to commemorate his friend Andy, who died in the World Trade Center on 9/11.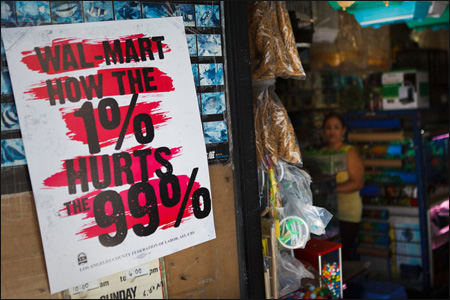 A Walmart for Chinatown Stirs a Fight in Los Angeles
: Plans for Walmart store in Los Angeles' historic Chinatown seems imminent, with clashing opinions on its arrival from inside and outside the community.
Romney: 'We Should Never Apologize For American Values Or Japanese Internment Camps'
: Yeah, we know it's satire. But we couldn't help but see how this
Onion
article didn't sound so far-fetched from reality.
Jared Eng: Tween online gossip king
: The nice guy of celebrity gossip now has a home for updates on Zac Efron and Vanessa Hudgens: Just Jared, Jr.
Excerpt: Qiu Miaojin's Notes of a Crocodile
: Qiu Miaojin, an openly lesbian writer living in post-martial Taiwan, committed suicide shortly after publishing
Notes of a Crocodile.
She was 26. Read an excerpt from Bonnie Huie's English translation.