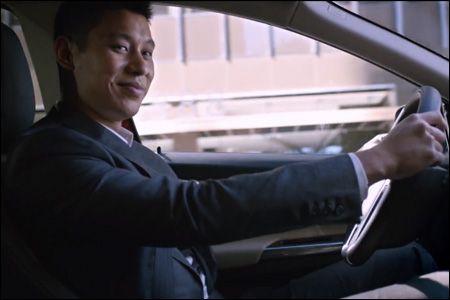 Meet Volvo's newest
Brand Ambassador
, basketball superstar Jeremy Lin. Here's the official version of Jeremy's first television commercial for Volvo,
"The Unexpected Ones"
(we got an early
bootleg
glimpse of it last month). Jeremy's looking sharp in a suit, behind the wheel of a Volvo XC60:
"I'm not here to live up to anyone else's expectations. I'm here to live up to mine." Seriously, though. Can you imagine, even a year ago, we'd see Jeremy Lin as a spokesperson for a major automobile brand? Looking good. Now does it make you want to drive a Volvo? More here:
Jeremy Lin and Volvo
.