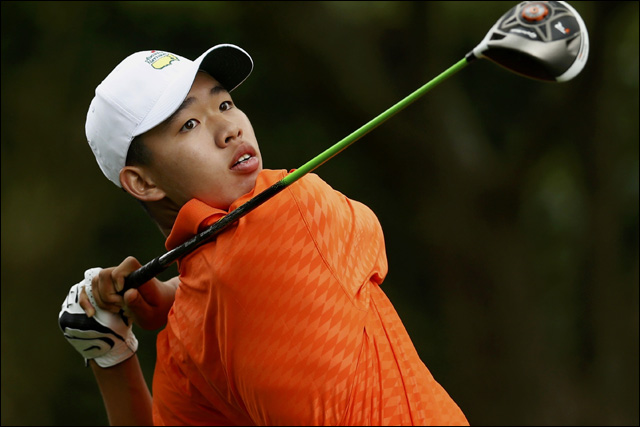 Memo to sportscasters discussing 14-year-old Chinese golf phenom Tianlang Guan -- or anyone of Chinese descent, for that matter: please refrain from using the term "chinaman." I know you think this is okay, like it's the same as calling someone from France and Frenchman. I can see how you would think that. But
"chinaman"
is considered a derogatory term. I know you had no idea. But now you know.
That's what happened during the sports segment the other night on KLFY, the CBS affiliate in Lafayette, Louisiana, when sports anchor George Faust referred to the golfer as "14-year-old Chinaman Tianlang Guan":
Louisiana TV Station Refers To Guan Tianlang As A "Chinaman."
With all the attention on Guan, someone was bound to do it. Now you know. Now stop.