Daniel Hashimoto makes supercool special effects videos starring his 3-year-old son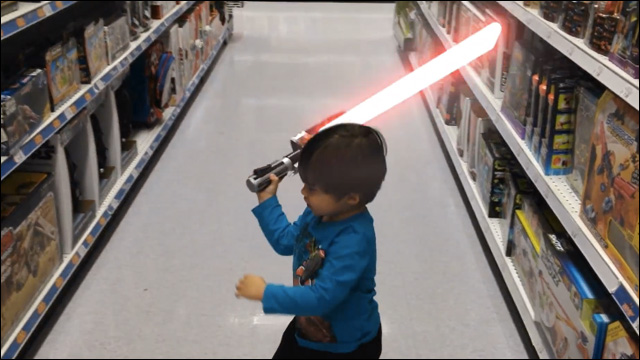 Been seeing this passed around, and it's just plain impossible not to love... Every parent likes to record and share videos of their kids. They're young, they're cute, and you can show them to grandma. But when your dad is an animator for DreamWorks, your run-of-the-mill childhood videos get super-powered...
Watch A Dreamworks Animator Turn His Son Into A Superhero With DIY Special Effects
Daniel Hashimoto, Coolest Dad Ever, has used some do-it-yourself special effects to turn his 3-year-old son James' everyday playtime into pint-sized, adorably awesome action movies. Under the YouTube account
Action Movie Kid
, he's posted videos of James getting into trouble with everything from lightsabers to grappling guns and rocket ships.
Check it out:
Man, this kid is having an epic childhood.