"Not on my watch Homeboy!"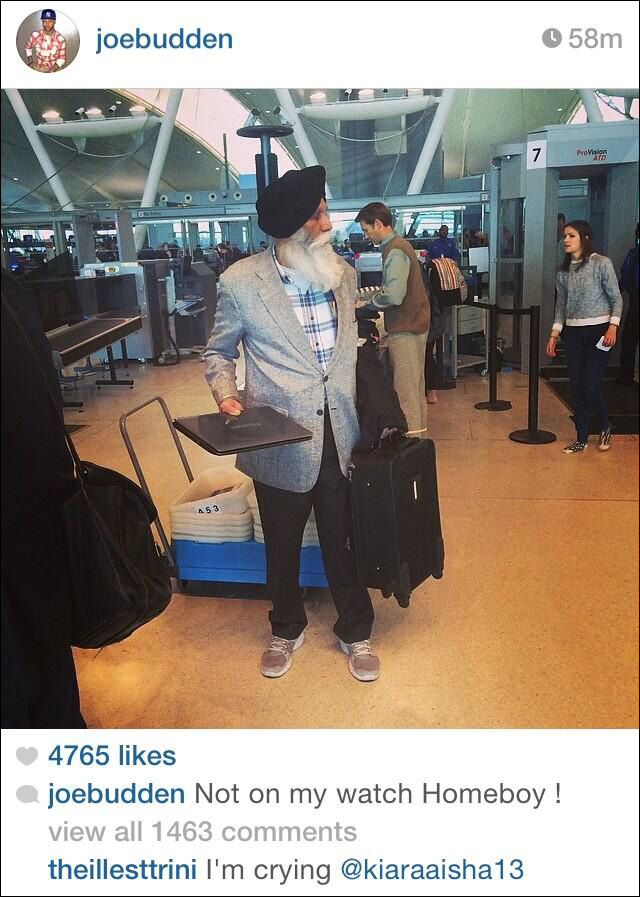 Seriously? Rapper Joe Budden was recently at the airport when he saw an elderly bearded Sikh man in a turban going through the security checkpoint. He snapped a photo of the gentleman with the caption "Not on my watch Homeboy!" -- the insinuation, of course, is that this man is a terrorist.
Joe Budden, Hip Hop Artist, Posts Anti-Sikh Photo On Instagram, Twitter Reacts
The photo, posted to Instagram, drew the ire of folks who called Budden's comments "racism and ignorance at its finest." The rapper was initially unapologetic, telling his critics to "lighten up," but then later changed his tune and
apologized for his comments
via Twitter:
I apologize to all Sikhs and any1 i offended w my tasteless & stereotypical post yesterday, it was ignorant & in bad judgement. Never again.

— Joe Budden (@JoeBudden) March 29, 2014
Hopefully ppl can find it in their hearts to forgive me, my God is a forgiving 1… today is a new day, here's to moving forward !

— Joe Budden (@JoeBudden) March 29, 2014
Our friend, cartoonist Vishavjit Singh (aka
Sikh Captain America
), responded to Budden's comments with an illustration dropping a few verses of his own: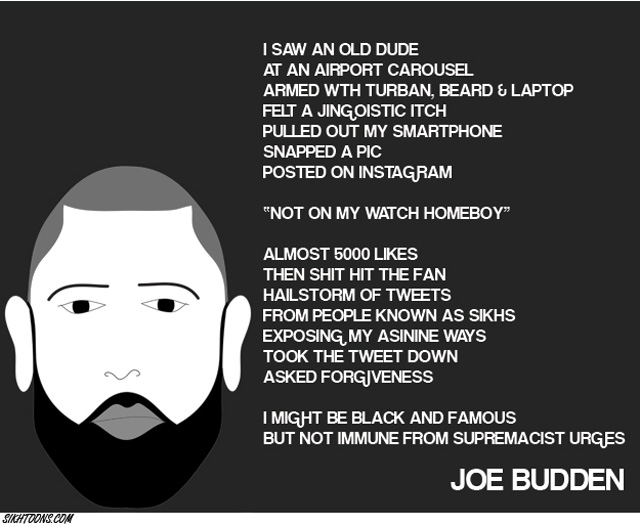 For more from Vishavjit Singh, check out
Sikhtoons
.