The timeless, international symbol for "chink"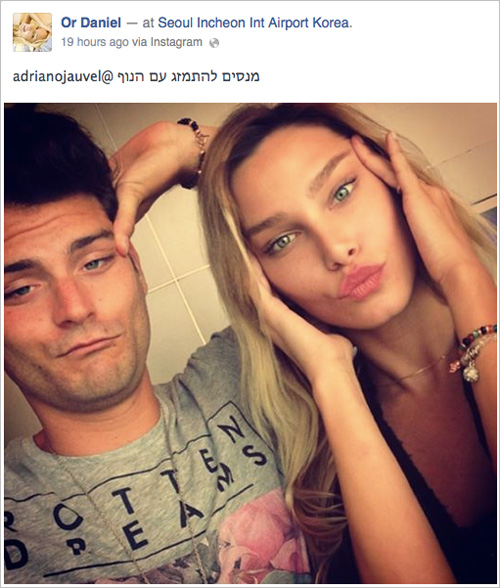 This is Adriano Jauvel and Or Daniel. They are models or actors or something, and apparently enjoy some degree of celebrity in Israel. (As far as my research indicates, Ms. Daniel appeared on a season of the country's version of
Big Brother
.) During their recent travels to the Philippines, they decided to commemorate their layover at Seoul Incheon International Airport by taking this hi-larious photo and posting it on Instagram.
According to Facebook, the caption translates to "Trying to blend in with the landscape."
The photo apparently attracted the ire of many angry commenters, to the point that Daniels was compelled to change her Instagram settings to private. But the offending image can still be seen on
Facebook
.
Celebrity or otherwise, why are dumbass people around the world so eager to make this racist gesture -- the timeless, international symbol for "chink" -- in the presence of Asians?