Music video parody mocks Avril Lavigne's "Hello Kitty"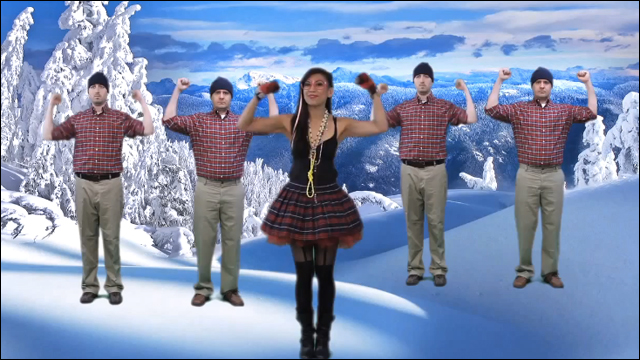 The music video for
"Hello Kitty"
was allegedly pop star Avril Lavigne's homage to Japanese pop culture. It was a special kind of awful. As I noted, Gwen Stefani was doing this shit like ten years ago.
Many agreed. Actress Tess Paras, the mastermind behind that brilliant Hollywood-skewering "Royals" parody
"Typecast,"
was inspired to write her own musical homage to Avril Lavigne's home country of Canada -- its celebrities, hobbies, foods, and of course, the national animal,
The Beaver
.
What better way for us Americans to celebrate July 1 -- Canada Day? Take a look:
Hands down, the best thing to come out of Avril Lavigne's craptastic song. Now I feel like chowing down on some poutine. For more info on Tess Paras, you can check out her
website
and follow her on
Twitter
.