Further proof that the hipster retailer really doesn't give a shit.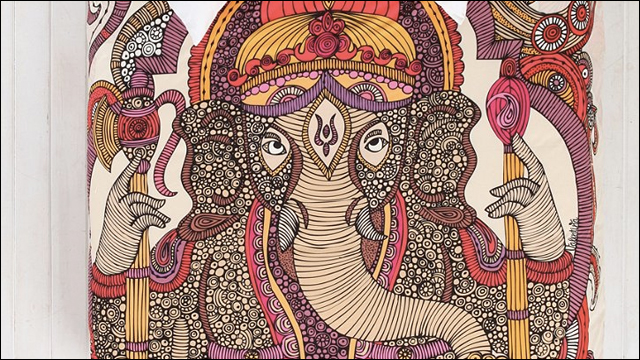 Last week's post about that godawful
racist head charm necklace
from Topshop was a reminder of the stockpile of ridiculous, insensitive items that regularly get passed off as hipster/vintage "cool."
You might remember last year when Urban Outfitters started selling a line of -- I kid you not -- religion-themed socks, angering Hindu leaders with its $8
footwear depiction of the Lord Ganesha
, a revered deity in the Hindu pantheon. Well, it appears that Urban Outfitters is at it again with a Lord Ganesh duvet cover.
Urban Outfitters Insensitive Lord Ganesha Duvet Cover Angers Hindu Community Once Again
The
Lord Ganesha Duvet Cover
, designed by Valentina Ramos, is available from Urban Outfitters for $129-$169. But Rajan Zed, President of Universal Society of Hinduism, says that the Lord Ganesha is meant to be worshipped in temples or shrines -- not to be slept on.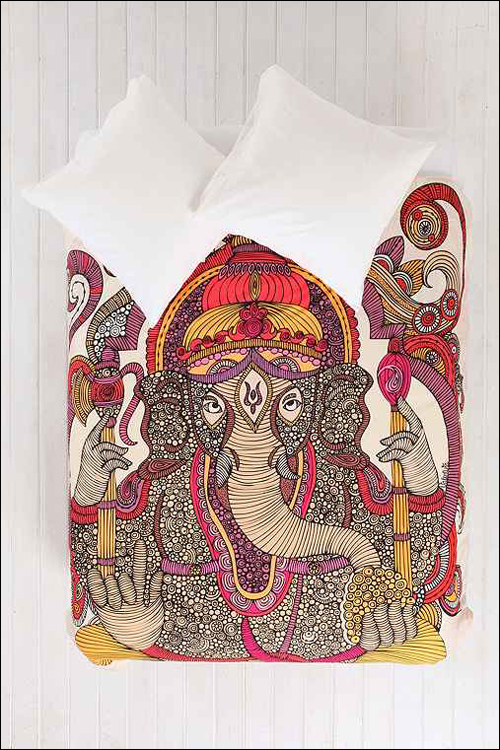 You'd think they'd know better. Zed is urging Urban Outfitters to issue an apology and pull the item from shelves.
More here:
Urban Outfitters Pisses Off Hindus (Again) With Lord Ganesha Duvet Cover
.