Not necessarily the angriest, just the most viewed.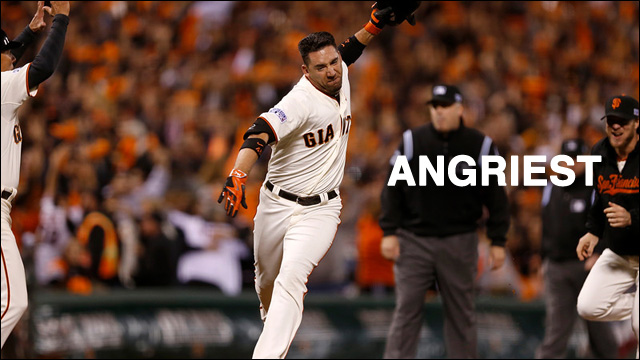 1.
Meet Marvel Comics' new Asian American Spider-Superhero
2.
Because we needed an "Ultra Rich Asian Girls" reality show
3.
Yet another 'SNL' sketch about Asians... with no actual Asians
4.
First known U.S. Ebola patient identified as Dallas nurse
5.
12-year-old chess master wins world title
6.
Hari Kondabolu's Great Redskins Compromise
7.
Suspects arrested in beating and robbery of elderly couple
8.
Travis Ishikawa's home run sends Giants to the World Series
9.
Watch Roy Choi's 'Street Food' online now
10.
Dr. Vivek Murthy is the Surgeon General we need right now
Stay Angry, folks. Have a great weekend. Go Giants.