Not necessarily the angriest, just the most viewed.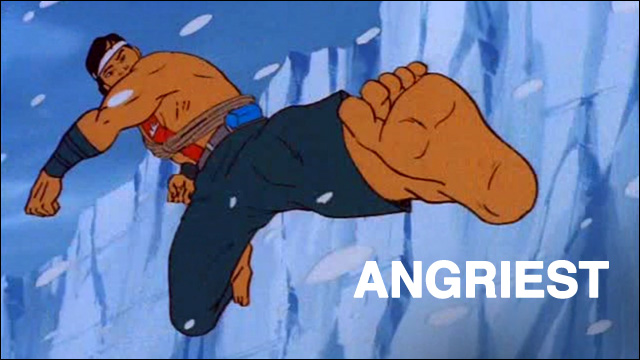 1.
This is not a good way to respond to a negative Yelp review.
2.
Is Your Halloween Costume Racist?
3.
Are you Asian American? Drink alcohol? Science needs you.
4.
'Marco Polo' is the Original White-Guy-in-The-Orient Adventure
5.
Man and Dog as Groot and Rocket Raccoon
6.
Separated @ Birth: A True Love Story of Twin Sisters Reunited
7.
Atlanta restaurant employee fired for using racial slur
8.
Show off your cool Halloween costume photos!
9.
Your Halloween Costumes, Part One
10.
Your Halloween Costumes, Part Two
Stay Angry, my friends.