Not necessarily the angriest, just the most viewed.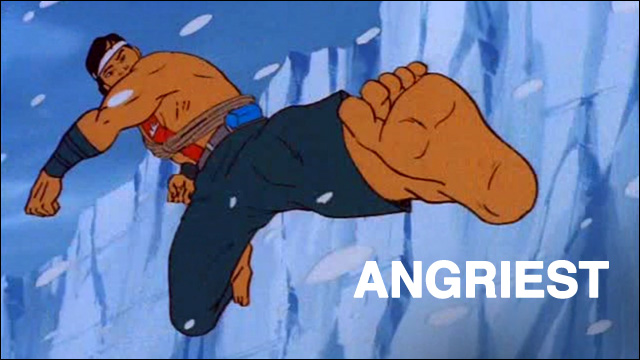 1.
University of Maryland investigates racist, sexist frat email
"Don't invite any n****r gals or curry monsters or slanted eye chinks, unless they're hot."
2.
Fan touches LeBron's ball, immediately regrets it
Courtside fan called for interference after knocking ball away from LeBron James.
3.
Memoji Keyboard allows you to emojify yourself
Create and send personalized animated emojis. No yellow skin necessary.
4.
Filipino workers file labor lawsuit against popular bakery
Eleven guest workers are suing L'Amande French Bakery for exploitation, discrimination and trafficking.
5.
This kid quartet's string cover of "Fireworks" is ridiculous
Meet the Joyous String Quartet.
6.
'Fresh Off The Boat': The Reality Show?
Casting an Asian American family for the "reality version of Fresh Off The Boat."
7.
The guy who lost his winning million dollar lottery ticket
Mechanic didn't realize he had won until he saw himself on the news.
8.
Michelle Obama and Michelle Phan Go To Japan
Popular beauty guru gives support to the First Lady's "Let Girls Learn" education initiative.
9.
Chinese attorney granted posthumous law license
Hong Yen Chang was denied the right to practice law in California in 1890 be­cause of his race.
10.
Who is putting these "Chinese Driver" stickers on their cars?
Community members in the Vancouver area say the decal is a racist stereotype.
Stay Angry, folks.