Not necessarily the angriest, just the most viewed.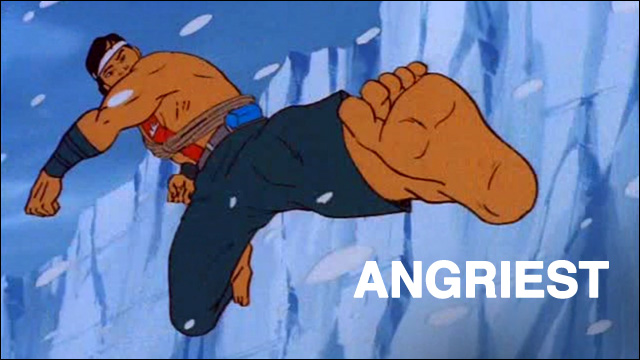 1.
Mia Matsumiya received your messages, creep. Now she's posting all of them.
Self-described "perv magnet" has archived over 1,000 messages from "creeps, weirdos and fetishists."
2.
Misty Copeland jammed with Yo-Yo Ma on 'The Late Show'
Stephen Colbert welcomed the celebrated ballerina and cellist for a special performance.
3.
Jeremy Lin to guest star on 'Fresh Off The Boat'
NBA star will appear in the October 13 episode.
4.
Two men sentenced in samurai sword murders
Jae Shim and Steve Kwon killed five people with a baseball bat and samurai sword in 2008.
5.
Legendary activist Grace Lee Boggs dies at 100
Detroit icon was an activist for civil rights, Black Power, labor and environmental justice movements.
6.
Randall Park's first acting job was for Chinese liver pills
'Fresh Off The Boat' star talks about onscreen kissing, bad sleepy acting and Baby Mentalist on 'Conan.'
7.
French train attack hero stabbed in Sacramento
Spencer Stone was reportedly stabbed during a fight with "two Asian adult males."
8.
Help Wo Chan and his family fight unjust deportation
Poet and his family were victims of a crooked immigration official's false document scheme.
9.
Casting Call: 'Ghost in the Shell' remake seeks extras
Whitewashed adaptation starring Scarlett Johansson begins shooting in New Zealand in 2016
10.
Popular ice cream man gunned down in Oakland
45-year-old Jasvir Singh was fatally shot Saturday in his ice cream truck.
Stay Angry, my friends.
FACEBOOK