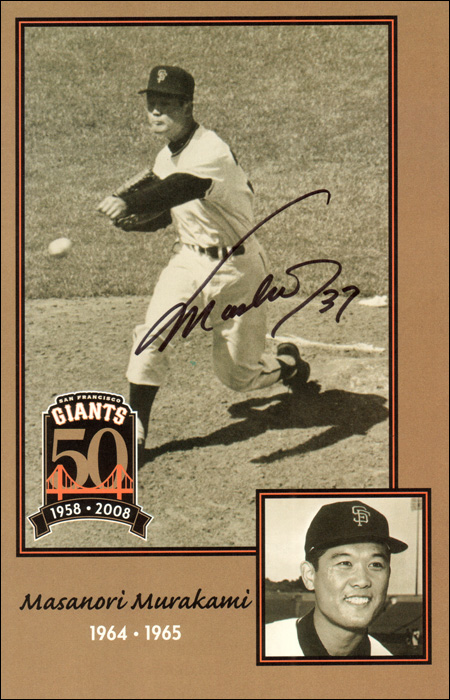 Last Friday, I went to see the San Francisco Giants play the Chicago White Sox at AT&T Park in San Francisco.
My team lost, but it was still a cool night, because the Giants hosted a very special guest:
Masanori Murakami
, former pitcher for San Francisco, and the very first Japanese player ever to play for a Major League team. He played for the Giants in 1964-65.
He was at the game to throw the first pitch as part of the Giants' annual Japanese Heritage Night. Not only did I get to meet Mr. Murakami, I got his autograph. It was extremely cool.