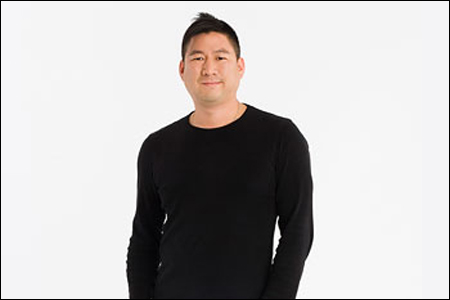 Bravo's
Project Runway
returns tonight for a new season. Sixteen designers compete for the chance to show their own line in front of audience of fashion industry movers and shakers at New York Fashion Week. Man, this show has a lot of fans, myself included.
Among this season's group of designers is 32-year-old
Jerry Tam
of Butte, Montana. According to his bio, he's been working in the fashion industry for seven years, and launched his own label, FORM, three years ago in New York City.
Jerry, I don't know much about you. I hope you do well. But I'm okay if you don't. You can even be boring. I only ask one thing of you: please don't embarrass yourself, as many in reality television are prone to doing. That's all. Good luck.
UPDATE: Jerry was the first designer eliminated from the competition! For his challenge, he made this nasty, shapeless raincoat thing. It wasn't meant to be. Jerry, we hardly knew you.