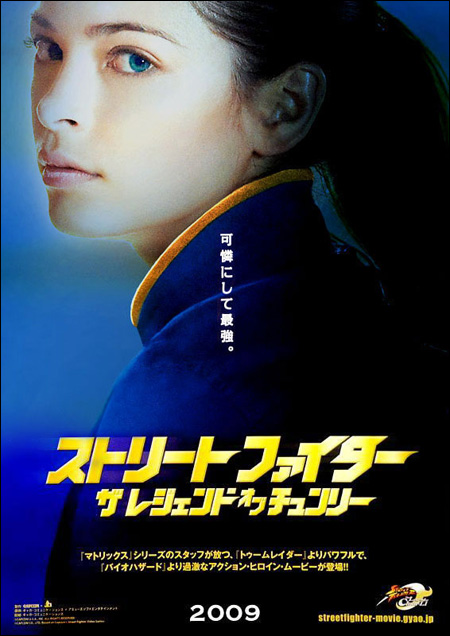 This Japanese poster for the upcoming
Street Fighter
movie recently popped on the web. We get a soft-focus glimpse of Kristin Kreuk donning the signature blue high-collar outfit. Based on the popular video game with about a zillion characters, this movie is obviously focusing on Chun-Li. When in doubt, Hollywood always goes with the hot Asian girl, I guess.
While I'm mildly curious about it, I have a pretty strong feeling that this is movie, directed by Andrzej Bartkowiak, is going to be fairly disastrous. View the Japanese website (with nothing currently on it)
here
.
Street Fighter: The Legend of Chun Li
is scheduled to open in theaters in February 2009.