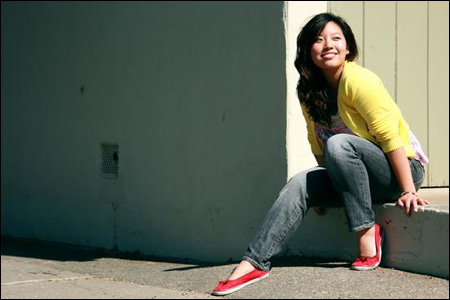 Do you know
Jennifer Chung
? She's just another Asian American sister trying to make it in this world and break the mold. Only this talented lady has herself a pretty huge following as a singer on
YouTube
, amassing fans for her original songs and soulful covers. As I write this, her YouTube channel currently has 57,863 subscribers.
Jennifer informs me that that she's releasing an EP,
Common Simple Beautiful
, which includes four of her originals and two covers. You can sample the songs and purchase it for download over at her
MySpace
page.
I've been a fan of Jennifer's ever since I saw her perform last summer at Kollaboration Acoustic. I was like, who is this Korean girl? With this awesome voice? So logged onto YouTube to see what I was missing, and have been watching her videos ever since. To learn more about Jennifer, visit her MySpace page
here
, and watch her 80+ videos on YouTube
here
.