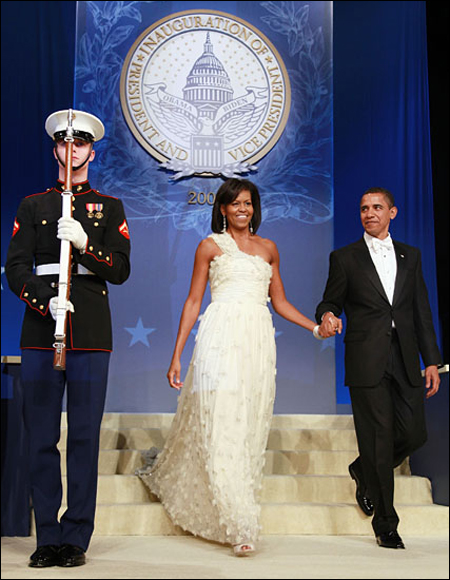 If you're like me, you were glued to the TV yesterday, watching all the inaugural festivities. This morning, everybody seems to be sending me messages about one thing: Michelle Obama's gown.
In case you were wondering what the First Lady was wearing last night at the Inaugural Ball, her one shouldered, Grecian-style white ball gown was designed by a relative newcomer, 26-year-old Taiwanese American Jason Wu:
Drumroll, Please: It's Jason Wu
.
From what I hear, the gown has been getting mixed reviews, but I think she looks pretty freakin' hot. Big props to Michelle, for embracing the future of fashion. More here:
Love Me Some Jason Wu!
. Here's Jason Wu's
website
.