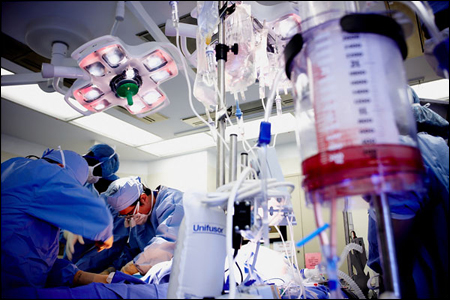 In Surgery, a Tangled Tumor Meets Its Match
: Last week in New York, a team doctors, led by Dr. Tomoaki Kato, successfully removed a huge cancerous tumor from the abdominal cavity of a 59-year-old man, after an epic 43-hour operation.
Bilingual Newspaper Folds, Leaves Void in Japanese-American Community
: The
Hokubei Manichi
, one of the last bilingual Japanese-English newspapers in San Francisco, recently announced that it is ceasing print publication and will likely end its internet edition in the near future.>
'Pacman' Pacquiao Gives Filipinos Reason To Cheer
: Here's an interesting NPR commentary on boxing champ Manny Pacquiao, and what his extraordinary success in the ring signifies to Filipinos around the world, and what's at stake in his upcoming "dream bout" with the undefeated Floyd Mayweather Jr.
Why it's time to lighten up about "weird" Japan
: This recent Boing Boing post by Lisa Katayama is about the festishization of "weird" Japan, and how her own all-in-good-fun writing about the wackier side of Japanese popular culture regularly attracts
racist
comments and reactions, both from Japan-haters and Japan-obsessors alike.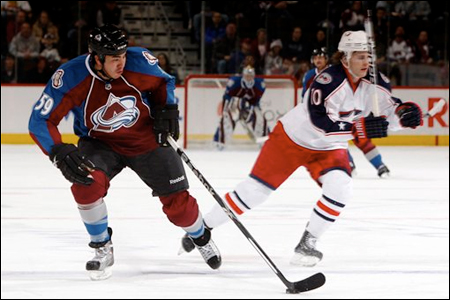 Yip receives his dream call
: Last week, Brandon Yip of the American Hockey League's Lake Erie Monsters got the news he had waited his whole life to hear -- he was going to Colorado to play his first NHL game Friday night for the Avalanche.
2010 U.S. Olympic Women's Ice Hockey Team Unveiled
: 27-year-old Julie Chu -- already a two-time Olympian -- is among the 21 players recently named to the 2010 U.S. Olympic Women's Ice Hockey Team.
Bow to the Jeremy Lin Movement (b-o-w = Based On What?)
: It's the Jeremy Lin Movement! Here's a very thorough, extremely detailed breakdown of why Harvard's Jeremy Lin is not only one of the best players in NCAA Division-I basketball, but has a legitimate shot at being a first round NBA draft pick.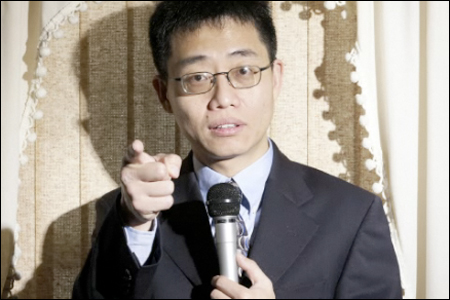 The Funny Man: Joe Wong
: The
Boston Globe
has named standup comedian Joe Wong, who made his national television debut last spring on the
Late Show With David Letterman
, as one of the "Bostonians of the Year 2009."
John Woo: Every Director's Dream
: The Asia Society interviews director John Woo, who discusses his latest film, the massive historical epic
Red Cliff
, and describes the creative process behind his legendary action scenes.
Producer Dan Lin on the Future of the TERMINATOR Franchise and the Ending of TERMINATOR SALVATION
: A brief interview with movie producer Dan Lin, who talks a big about the original ending (versus what we actually saw) of
Terminator Salvation
, as well as the future of the
Terminator
franchise.