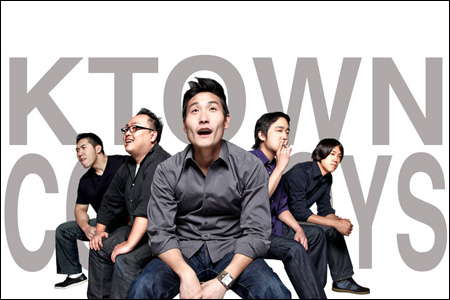 Wrapping the night up, here is
Episode Eight
, the final installment of the comedy webseries
Ktown Cowboys
. Directed by Daniel DPD Park and written by Danny Cho, it tells the story of one guys' epic crash-course introduction to Los Angeles' Koreatown over the course of one fateful evening. Here's part eight:
In this installment, More mic-rocking, and an eventful night comes to a close. But stick around after the credits roll -- they've got some funny outtakes, as well as a preview (aaaall the way at the end) of a possible bonus installment of
Ktown Cowboys
... guest starring Bobby Lee.
And that's it! Need to catch up with the story? The whole thing makes a lot more sense if you start from the beginning of the night. Be sure to watch
Episode One
,
Episode Two
,
Episode Three
,
Episode Four
,
Episode Five
and
Episode Six
,
Episode Seven
. For more information about
Ktown Cowboys
, go to the website
here
.