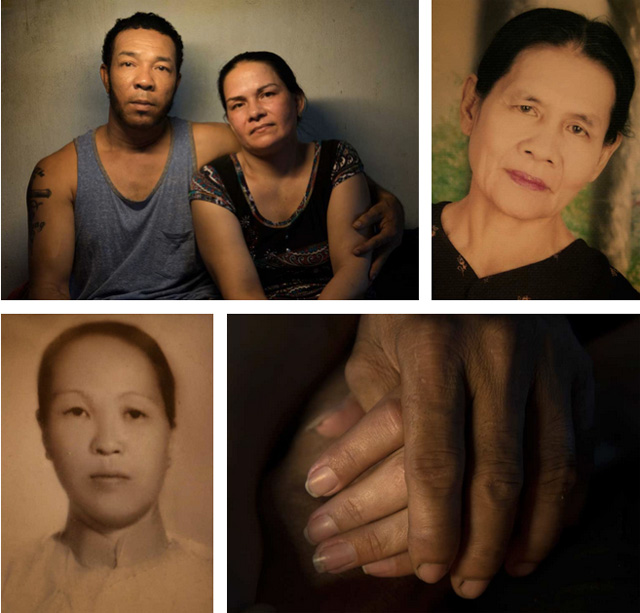 This is for all of the folks following in Minnesota...
Legacies of War
is a national traveling exhibition that tells the story of the U.S. secret bombing in Laos -- a forgotten chapter in U.S. history -- through the voices of villagers from Laos and the Lao diaspora at large.
The exhibition, which has traveled to ten U.S. cities, will be making its Midwest debut at the acclaimed Intermedia arts space starting today, September 30 through October 24 with film screenings, community workshops and discussions throughout the month. Here's a rundown of events:
EXHIBITION

National Traveling Exhibition
September 30, 2010 – October 24, 2010
Daily 12pm-5pm
$3 suggested donation

Opening Reception
September 30, 2010 @ 6:30pm-8:30pm – FREE
Reception will include a blessing ceremony, guest speakers and community gathering.

PERFORMANCES

Refugee Nation
October 8-10, Friday – Sunday @ 7:30pm
October 14-17, Thursday – Sunday @ 7:30pm
*Post performance discussions October 9, 15 & 16
Tickets: $10 (advance, students, seniors); $12 (door)
Click here to purchase tickets.

WORKSHOPS & DISCUSSIONS

Community Art Workshop – Express Yourself
October 2, 2010 @ 1pm-4pm – FREE
Student Day
Two-part workshop: In Tapestry of Hope: Weaving a Bomb Free Future, participants will create art pieces to include in an international art exhibition to debut in Vientiane, Laos in November. In the Refugee Nation workshop, participants will engage in discussions and exercises about identity and community.

Community Discussion – Gen X, Gen Y and Gen G (as in RefuGee)
October 13, 2010 @ 12:30pm – FREE
Bring your lunch for this roundtable intergenerational discussion following the Refugee Nation matinee.

FILM SCREENINGS

Bomb Harvest
October 12, 2010 @ 7pm
$5 suggested donation
Laos: The most bombed country, per capita, on the planet. A bomb disposal specialist has to train a new young "big bomb" team to deal with bombs left from the US "Secret War", but meanwhile, the local children are out hunting for bomb scrap metal. Post screening discussion with the Mines Advisory Group (MAG) and community members.

Bombies
October 19, 2010 @ 7pm
$5 suggested donation
Award-winning film portrays the aftermath of the carpet bombing of Laos with made-in-Minnesota cluster bombs and includes local footage of demonstrations at Honeywell and Alliant Techsystems (ATK).
Special guest speaker Marv Davidov, featured in the film as the founder of the MN-based Honeywell Project to end weapons manufacturing during the Vietnam War.
Legacies of War is presented in conjunction with the
Refugee Nation National Traveling Performance
, a collection of oral histories that reveals connections between American and Southeast Asian history, and the unique challenges faced by political refugees and their American children.
Here's a
Star Tribune
article on the groundbreaking exhibit, and the Lao artists and performers whose stories are now in the spotlight:
Living in war's shadow
. This sounds like a really awesome experience. If you're in the area, be sure to check it out. For information on all the events, go to the Legacies of War website
here
.