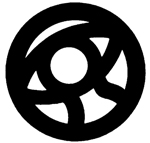 Real quick. One last reminder for all you young filmmakers... This is your last chance to get in on this. If you were thinking about applying to Visual Communications'
Armed With a Camera Fellowship
, do note that the deadline has been extended to Friday, August 5, 5:00pm.
For the past ten years, the fellowship has helped nearly 70 up-and-coming filmmakers to launch careers and express the perspectives of their Asian Pacific American communities. The program offers funding, training, resources and an elite presentation venue – the Los Angeles Asian Pacific Film Festival.
If you're looking to hone your vision, sharpen your skills and get in with a really great community of media artists, this is an awesome opportunity. Don't miss out! For more information about the Armed With a Camera Fellowship, including eligibility, project criteria and how to apply, go to the Visual Communications website
here
.