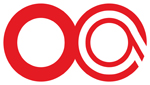 Hey, students! Specifically college-bound seniors in the Chicago area... Need some cash for college? OCA-Greater Chicago is offering
six different types of scholarships
for APA high school seniors. Each scholarship is valued at $2,500 and a total of ten scholarships will be awarded.
In order to be eligible, applicants must be a resident of the Chicagoland metropolitan area, a current high school senior who identifies as Asian Pacific American entering college or university in fall 2011, demonstrate financial need, be a permanent resident or US citizen, have a cumulative grade point average of 3.0 or above, and have a strong history of community service.
The six types of scholarships are:
ADI Medical Scholarship (1)
Donated by ADI Medical
Preference for applicants interested in pursuing a pre-med major, with a particular interest in Neurology and focus on moving into medical research, especially as it relates to the development of new treatments for cognitive brain disorders such as Dementia or Alzheimer's.

Alex and Kitty Pon Scholarship (1)
Donated by Alex and Kitty Pon
Preference for applicants who study supply chains, logistics or transportation.

Chung Yan Mui Scholarship (4)
Donated by the Mui Family

CPI Solutions Scholarship (2)
Donated by Patrick Chew and Peggy Sim

Grace Lai Memorial Scholarship (1)
Donated by OCA-Greater Chicago
Preference for applicants who are passionate about visual or performing arts.

Sue An Yoon Memorial Scholarship (1)
Donated by OCA-Greater Chicago
For further information, including eligibility and required documents, and to apply for these scholarships, go to the OCA National website
here
. The The deadline for the OCA-Greater Chicago Scholarship is Monday, August 15 at 11:59 PM central. No exceptions. So get moving, and score yourself some college cash.