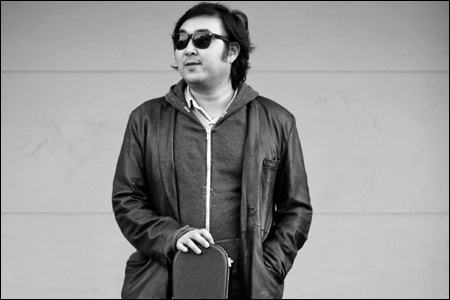 Big congratulations to
Surrogate Valentine
. David Boyle's indie pseudo-romantic comedy road trip flick, starring musician Goh Nakamura as Goh Nakamura, picked up the Grand Jury Prize over the weekend at the 12th Annual San Diego Asian Film Festival.
Surrogate Valentine
is also among the films currently vying for the
Gotham Independent Film Audience Award
, to be determined through online vote. It's in pretty darn good company, including Lisette Marie Flanary's documentary
One Voice
and producer Karen Chien's
Circumstance
.
Since many of the people involved in
Surrogate Valentine
are dear friends of mine, I thought I'd lend a hand and ask for your vote. If you've seen the film, like it, and want to help choose the Gotham Awards finalist, login and cast your online vote
here
The second round of voting will begin on November 10 and will feature the top 5 films from round one. The winner of the Festival Genius Audience Award will be announced at the 21st Gotham Independent Film Awards on November 28. For more information about
Surrogate Valentine
, go to the film's website
here
.