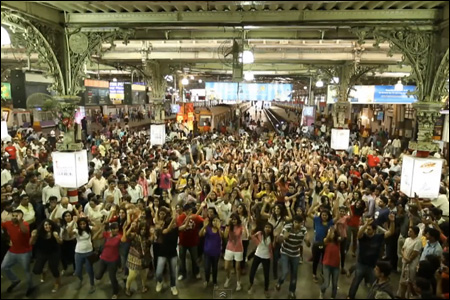 You better believe Mumbai knows how to flash mob. Seen this
video
? Oh it's just a couple of hundred strangers busting out some moves in the middle of Mumbai's historic Chhatrapati Shivaji Station, to the tune of "Rang De Basanti." I've read that the dance was a commemoration of the third anniversary of the November 26, 2008 terror attacks. Take a look:
Watching this video put a smile on my face. The whole thing was dreamed up and organized by 23-year-old Shonan Kothari. More here:
Meet the Woman Behind Mumbai's Flash Mob
.